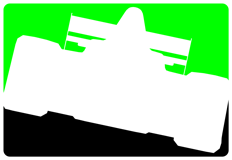 V8 Racing League
V8 Racing League 2016 starts sunday,august the 28th!
Last year Race Green Events launched a new league using the fastest aids free car of LFS - V8 Racing League,this year in late august VERL is back for it's 2nd season!
And the format for this league is quite simple again - every 2nd sunday evening (except 1 week longer break between rounds 3 and 4) a group of single seater racing enthusiasts will gather up in server for a 20 minutes long free qualifying and following 200 kilometers race,visiting 5 different LFS environments - Kyoto,Aston,Westhill,South City and Rockingham.