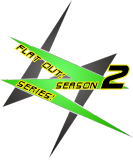 MTDZX- Flat Out! Series!
Season 1 Completed! Will.I.Am is the champion!
51 Rounds are finally completed! First round were held at January, where six racers did participate.
In there, Willi ( LFSW: Will.I.Am ) THE Champion took first round victory.
He continued to win Round 2 and showed what he is made of.