CityLiga 8 Hours of Rockingham - Test Races
Announcing - CityLiga 8 Hours of Rockingham - Test Races
[TC] Racing announces a series of test races aimed at promoting the CityLiga 8 Hours of Rockingham endurance race on July 3rd.
Find out more about the main event here:
https://www.lfs.net/forum/351-CityLiga
- Information about the test race series can be found here:
http://tc-g.uk/cl8hro
and here:
http://tc-g.uk/cl8hrolfs
.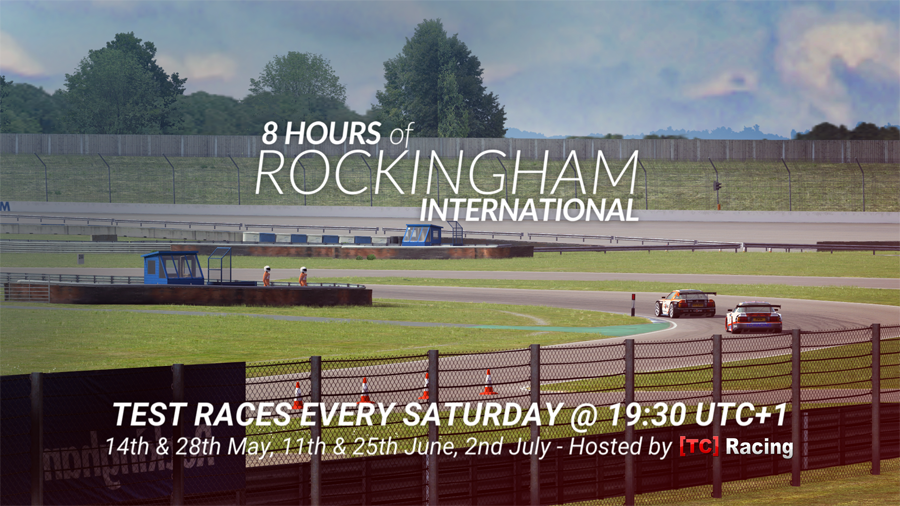 This test race series is open to everyone.