DoP 2016
'Alternative' [GTR] 'Xcite' [n-GTR] und 'HoR' [LRF] are the winning DoP Teams
'Alternative Gaming' won the 24h race and DoP 2010 overall ranking!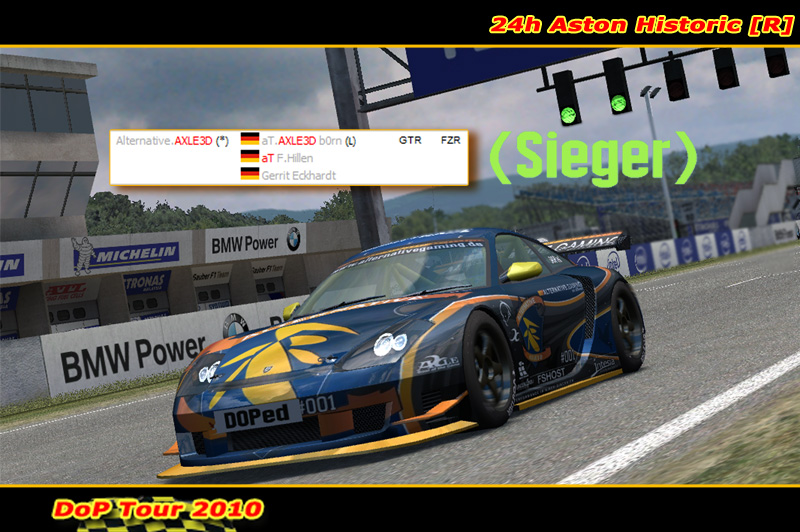 The fourth victory in a row, 'aT' won the 24h race in Aston last weekend, two laps ahaed 'RAPTOR-GAMING'
'aT' could celebrate a very well self-earned victory, based on quickness and a very good zero fault strategy! A really perfect raceday for Hillen and friends! At the end the hopefully opponent 'SNOGARD.Dragons' has had no chance for winning, placed only on six.