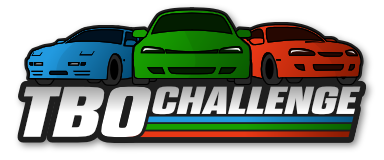 NDR TBO Challenge
The IMA TBO Challenge
Experion Racing Team are pleased to announce The TBO Challenge.
With the current resurgance of the TBO class througout Live for Speeds server, we at ERT have decided to announce a TBO league featuring a test race followed by a 7 race series.
The Test Race, held at Fern Bay Green, takes place on Sunday 1st March, and sign-ups are avaliable in the IMA League sub-forum
http://www.lfsforum.net/showthread.php?t=54303
We have a provisional calender, along with a suggestions thread for entrants to suggest changes to league rules, track choice, etc.