SIEG HAIL! SIEG HAIL!
SIEG HAIL! SIEG HAIL! SIEG HAIL!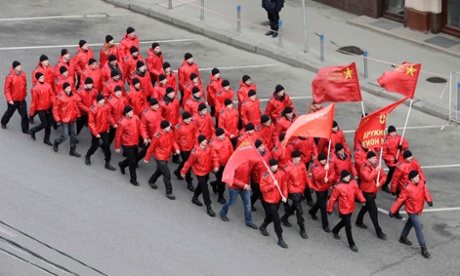 People march in formation as they participate in the "Brotherhood and Civil Resistance March" in Moscow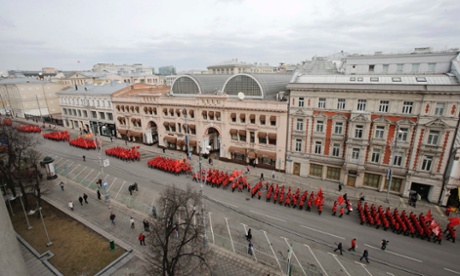 http://www.theguardian.com/wor ... -5324378de4b091b75db16d80
This march was organized by party
One Russia
(At the XIII Congress of the Party May 26, 2012, Dmitry Medvedev was elected chairman of the United Russia - "Yedinaya Rassiya"= "One/Only Russia") and
All-Russia People's Front
(On 12 June 2013 Putin was elected its leader).