Rant Alert !!!!!!!!
To quote Matt and Trey.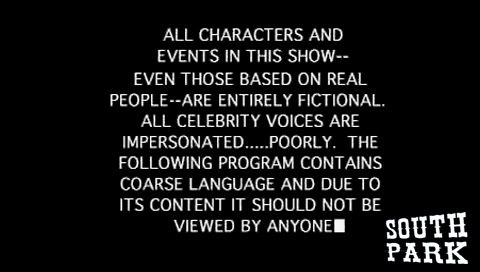 So, what is the role of humor, comedy ? Or in history, the fool. ?
IMHO, it's role is to hold a mirror up to society, and ridicule it, by doing so it asks people to look at their views, and actually ask them to look deeply at these views, actually think, and make some choices.
Is this comfortable ?, safe ?, pushing the boundaries ? Well, hopefully, no to the first two, yes to the third.
Are people going to be offended, I really hope so !
Many post's in this thread push the limits, I can think of three on this page ( edit, sorry but the last one now ! ) that are equally offensive to minorities, or equally, majorities. As, why shouldn't they feel victimised by humour ? It should, if applied correctly, equally offend everyone.
Anyway, end rant, but being called humourless by a German really made my day !
Now, back to my deleted image, which will offend alcoholics ......
http://www.reddit.com/r/funny/ ... hol_you_tried_to_enter_a/