DA066D
MASTER RACE KART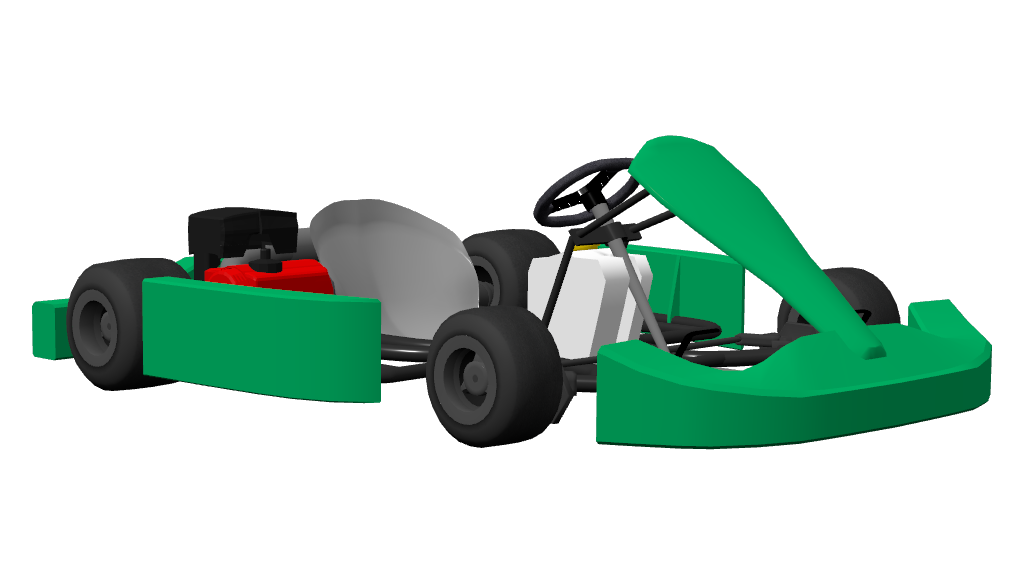 Uploaded by :
Skin ID :
DA066D
Approved :
YES
Published :
(version 4)
Downloads :
15891 - online now : 0
Access :
Public
Vehicle class :
Kart
Drive side :
Central driver position
Engine :
250 cc single cylinder / Rear wheel drive
Power :
11 kW (15 bhp) @ 5133 rpm
Torque :
23 Nm (17 lbft) @ 4184 rpm
Total mass :
114 kg (252 lbs)
Power-weight :
100 W / kg (136 bhp/ton)
Transmission :
Centrifugal clutch
Fuel tank size :
9 litres
Information
Comments (9)
Changelog (3)
Skins
Setups (0)
Description
The first step into kart racing
Based on a 4-stroke stationary engine go-kart

Skin blackmask and wireframe not available yet, since visuals has changed
Copyright Information
Redistribution / modification permission
The author of this Vehicle Mod has provided the following license, defining in which way this work can be redistributed, shared or modified:
License type :
CreativeCommons Public Domain Dedication (CC0)
Derivatives are allowed :
YES
Intellectual property
This Vehicle Mod is a fictional one.

Disputes
Vehicle Mods have to undergo a review process to hopefully avoid any future disputes about inappropriate or unauthorised content.
If however some detail has been overlooked during the review process and you wish to address this, you can
file a dispute by contacting the LFS developers
.
We will review every report and typically get back to you within 48 hours, but at most 7 days.
Included Skins
This vehicle comes without any default skins.
Skin Templates Kit
The LFS Vehicle editor provides options to create skin templates. A template helps you create skins for a vehicle by giving you the outlines of the vehicle's shape, within which you can draw the livery that will be drawn onto the vehicle.
There are 4 types of templates:
Shaded skin template
Black and white skin template
White background wireframe template
Black background wireframe template
A Skin Templates Kit contains these templates and optionally other tools to help you create skins for a vehicle.
No skin templates kit has been provided by the creator of this vehicle mod.
Setups
There are no setups for this vehicle mod.