The favorites came out on top without any trouble during the race. Fantastic speed from 'Hillen' and 'bOrn' again. 'ineX Racing' unlucky second.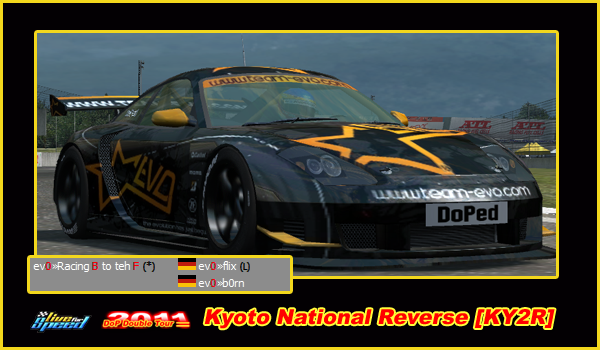 The Winner in the GTR Class - 'ev0»Racing B to teh F'
Even 'Xcite' again, on top. But the great compare between 'Silver Ayer' and 'Xcite' will follow in the 24 hours Race.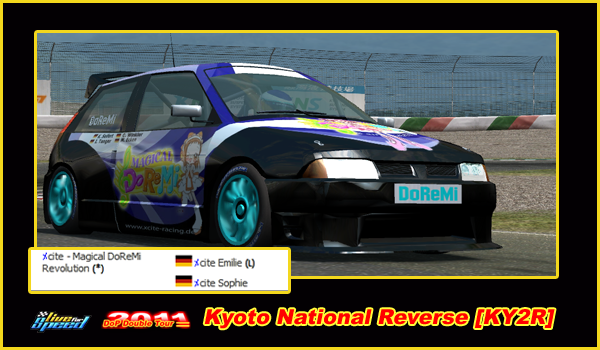 The Winner in the N-GTR Class 'Xcite - Magical DoReMi Revolution'
Are these guys the fastest team in the LX6 ever? ''Concept Racing' have had to much misfortune. We expect the revenge in Kyoto with ''ev0»Racing #LRF' placed on 2nd.
The Winner in the LRF Class - 'Golden Ayer'
Connectionproblems were the reason for a time out during the 12h Race in Kyoto. After six hours and a short break the second six hours part started. All -1 lap penalties were deleted, the results are adjusted.
We wish all drivers and teams, happy christmas, a new patch and a happy new year,
Keep Racing
Standigs:
http://www.bc-racing.de/BurnoutCrew/Homepage/index.php?navigation=dop_standings