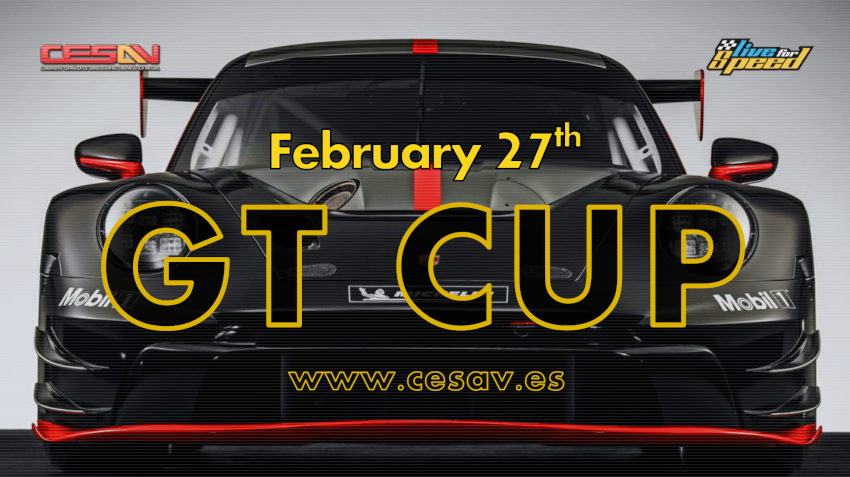 We are pleased to announce the
GT Cup 2023
: an all-mod, 5 round event designed to test your skills driving some of the best GT cars around.
Starting on February 27th, and once per month, we'll have a small break from the main championship so you can drive fast, very fast!
February 27th - 1st GTR Duel
: Lillia-X vs RB
March 27th
- 8R GT3
April 24th - 2nd GTR Duel
: Lillia-X vs RB
May 22nd
- POCHETTE 118 GT3
June 19th
- Final Round: Dorito GTO
Check the
calendar
for details on each round.
Register and sign-up for the race!
🏁 🏁 🏁 🏁 🏁 🏁 🏁
21:30 CET – Free Practice
22:15 CET – Qualifying
22:30 CET – Race
Check our FAQ
Reach us on Discord
We Race Every Monday!