Season Details of Season 12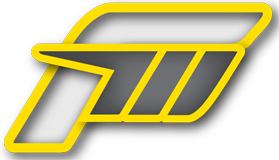 Description
12th Season of Fragmaster's Fox Fridays!

Races with FOX every friday.
Starts with single lap qualy around 19:30 GMT in summer and 20:30 GMT in winter. After qualifying there is a race, approximately one hour in length, with pitstop required.

Discord is needed to participate in race : https://discord.gg/vKTyGDp
The winner of race picks track for next week.
Signup
No signup required
Round 1
| Nr. | Type | Duration | Track | Cars | Seats | Start Time |
| --- | --- | --- | --- | --- | --- | --- |
| 1 | Qualify | 30 minutes | Westhill Custom Configuration | FOX | 40 | |
| 2 | Race | 50 laps | Westhill Custom Configuration | FOX | 40 | |
Round 2
| Nr. | Type | Duration | Track | Cars | Seats | Start Time |
| --- | --- | --- | --- | --- | --- | --- |
| 1 | Qualify | 30 minutes | Aston Grand Touring | FOX | 40 | |
| 2 | Race | 27 laps | Aston Grand Touring | FOX | 40 | |
Round 3
| Nr. | Type | Duration | Track | Cars | Seats | Start Time |
| --- | --- | --- | --- | --- | --- | --- |
| 1 | Qualify | 30 minutes | Kyoto Ring Oval | FOX | 40 | |
| 2 | Race | 100 laps | Kyoto Ring Oval | FOX | 40 | |