Season Details of : League 2019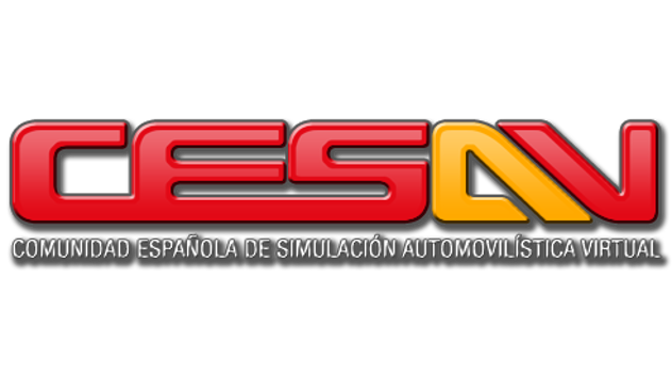 Description
New year and New CESAV league!

We have compacted the league to 15 Events with 19 different cars, we have tried to balance each combination with different formats to maximize fun, without overcommitting diversity. And I explain:

Ok, driving a UF1 might not be as adrenalin-hot as it is, but two sleeves in a Karting circuit full of them sounds tempting!)

The oval can be monotonous, but two sleeves with RACs LX4s and FZ5s on track, can result in heart attack, believe me: D

As always, there will be one and two-man races, with different classification formats.

We have tried to intensify careers by categories of cars (like TBO), and group them to add a bit more emotion and personality to the league.

For the same reason, we also wanted to group the use of formulas incrementally, starting with the small MRT and ending with the F08.

For the final part, we have reserved all three races with the GTRs to bid farewell to the league in style.



Hope you enjoy it!
Signup
South City Chicane Route Reverse (SO6R)
| Nr. | Type | Duration | Track | Cars | Seats | Start Time |
| --- | --- | --- | --- | --- | --- | --- |
| 1 | Race | 36 laps | South City Chicane Route Rev | TBO | 128 | |
Fern Bay Club Reverse Abierto (FE1Y)
| Nr. | Type | Duration | Track | Cars | Seats | Start Time |
| --- | --- | --- | --- | --- | --- | --- |
| 1 | Race | 22 laps | Fern Bay Custom Config | UF1 | 128 | |
South City Town Course (SO5)
| Nr. | Type | Duration | Track | Cars | Seats | Start Time |
| --- | --- | --- | --- | --- | --- | --- |
| 1 | Race | 31 laps | South City Town Course | LX4, RAC, FZ5 | 128 | |
Kyoto Ring Oval Reverse (KY1R)
| Nr. | Type | Duration | Track | Cars | Seats | Start Time |
| --- | --- | --- | --- | --- | --- | --- |
| 1 | Race | 25 laps | Kyoto Ring Oval | LX4, RAC, FZ5 | 128 | |
Fern Bay Rallycross (FE5)
| Nr. | Type | Duration | Track | Cars | Seats | Start Time |
| --- | --- | --- | --- | --- | --- | --- |
| 1 | Race | 34 laps | Fern Bay Rallycross | UFR, FXR | 128 | |
Westhill Karting National Reverse (WE5R)
| Nr. | Type | Duration | Track | Cars | Seats | Start Time |
| --- | --- | --- | --- | --- | --- | --- |
| 1 | Race | 18 laps | Westhill Karting National Rev | MRT | 128 | |
Westhill National Reverse (WE1R)
| Nr. | Type | Duration | Track | Cars | Seats | Start Time |
| --- | --- | --- | --- | --- | --- | --- |
| 1 | Race | 30 laps | Westhill National Rev | FBM | 128 | |
Westhill International (WE2)
| Nr. | Type | Duration | Track | Cars | Seats | Start Time |
| --- | --- | --- | --- | --- | --- | --- |
| 1 | Race | 25 laps | Westhill International | FOX | 128 | |
Kyoto Ring Gp Long Reverse (KY3R)23,0 vueltas25/03/2019 / 22:1
| Nr. | Type | Duration | Track | Cars | Seats | Start Time |
| --- | --- | --- | --- | --- | --- | --- |
| 1 | Race | 23 laps | Kyoto Ring GP Long Rev | FO8 | 128 | |
Blackwood Historic (BL2Y)
| Nr. | Type | Duration | Track | Cars | Seats | Start Time |
| --- | --- | --- | --- | --- | --- | --- |
| 1 | Race | 20 laps | Blackwood Historic | XFG, XRG | 128 | |
Rockingham Historic (RO8)
| Nr. | Type | Duration | Track | Cars | Seats | Start Time |
| --- | --- | --- | --- | --- | --- | --- |
| 1 | Race | 45 laps | Rockingham Historic | LX6 | 128 | |
Aston North (AS7)
| Nr. | Type | Duration | Track | Cars | Seats | Start Time |
| --- | --- | --- | --- | --- | --- | --- |
| 1 | Race | 27 laps | Aston North | GTR | 128 | |
Aston Grand Prix (AS5)
| Nr. | Type | Duration | Track | Cars | Seats | Start Time |
| --- | --- | --- | --- | --- | --- | --- |
| 1 | Race | 16 laps | Aston Grand Prix | GTR | 128 | |
Rockingham ISSC Long (RO4)
| Nr. | Type | Duration | Track | Cars | Seats | Start Time |
| --- | --- | --- | --- | --- | --- | --- |
| 1 | Race | 30 laps | Rockingham ISSC Long | GTR | 128 | |
Blackwood Historic (BL2)
| Nr. | Type | Duration | Track | Cars | Seats | Start Time |
| --- | --- | --- | --- | --- | --- | --- |
| 1 | Race | 45 laps | Aston Club | FZR | 128 | |