It's a free event, no sign ups needed, everyone who wants to race! Feel free Vote tracks, layouts and cars!
What's included in the event?
-GT4tube's Layouts (Derby, Drag-40 players and more..)
-Other layout from Autocross Layouts Forum
-SIMOX's epic layouts
-Nova's really good circuit layouts
-Custom Tracks Race (BL5X, WE7X etc.)
-Random WHAT WE DO WANT!
-And more...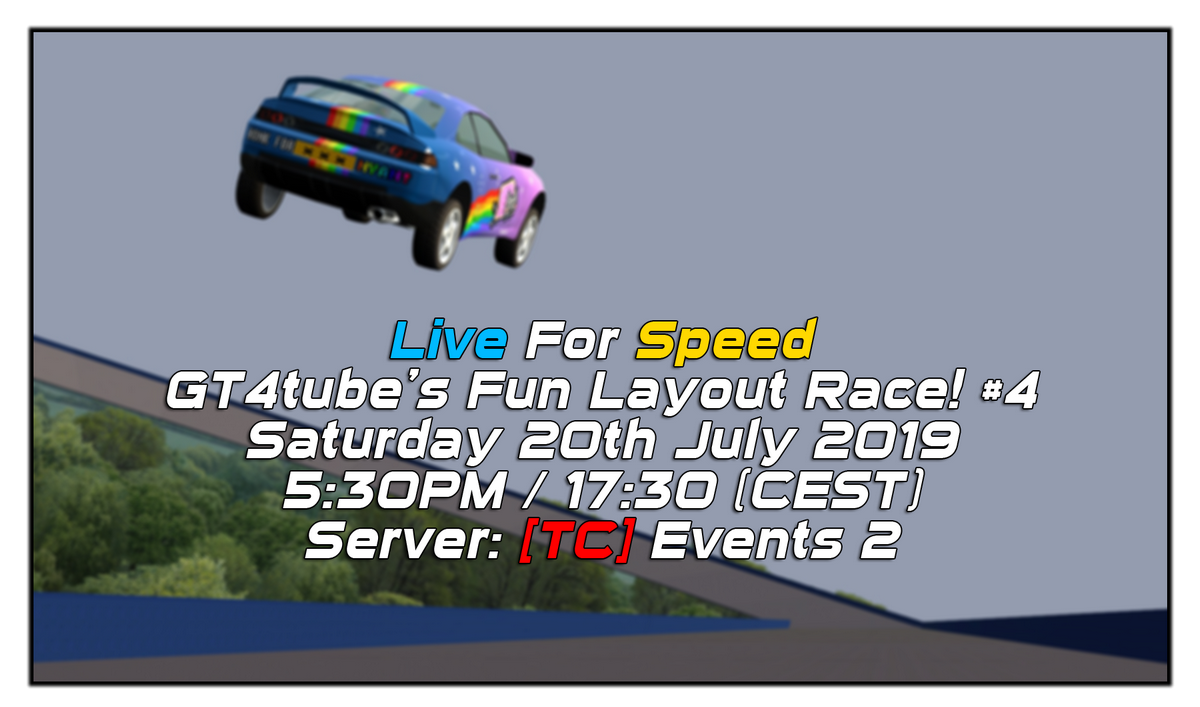 Live Countdown Timer LINK:
https://www.timeanddate.com/countdown/vacation?iso=20190720T1730&p0=262&msg=GT4tube's+Saturday's+FUN+RACE!+%234&font=slab
New layouts:
-GT4tube's layouts: UpHill-2019, Roundabout Race, AS9_SuperSpeedRace
-Nova's really good circuit layouts - Martinsville Speedway - NASCAR XFINITY 2020 Vol. 16