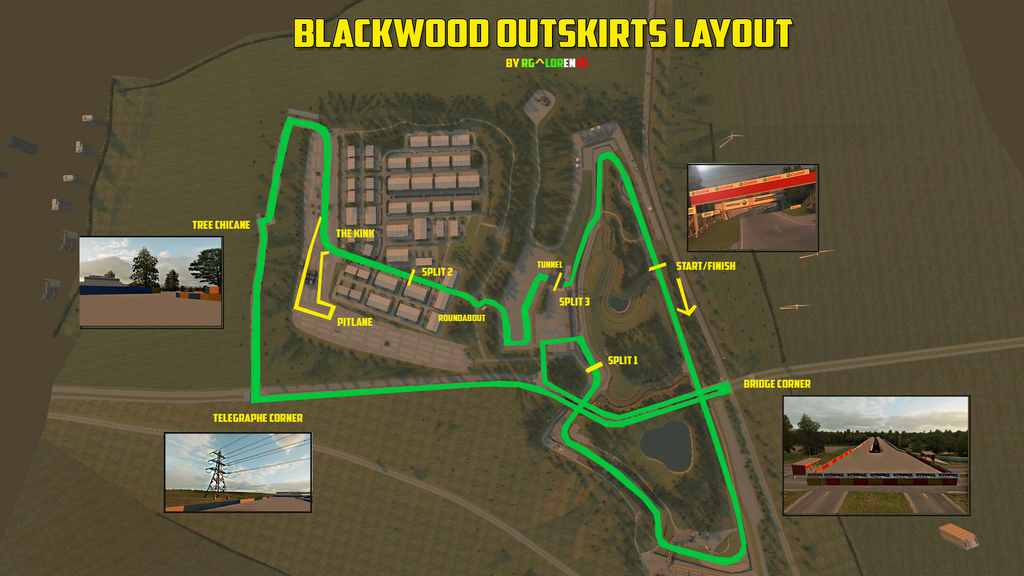 Welcome to another custom track layout release!
This time we go in
Blackwood
and we take an alternative, long route.
Utilizing the
outskirts highway sections
i made this layout, wich provides a combination of super fast & long
Le Mans-Esque
straights + much more technical sections, where you will have to fly over the kerbs to get the maximum lap time.
The lap starts in
Blackwood's back straight
, following the original route before joining the new sections right before Original Pit Entry.
We go far west of the circuit, till the maximum limit reachable without exceeding the invisible borders, going through a beautiful forest section before rejoining the track in the Industrial sector of blackwood, where
Pitlane
is located.
Tried to make it feel more realistic by adding
Marshall Posts
along the track &
grandstands
.
Track is
good for most types of cars
: it's pretty fun with lower powered Formula cars & a big challenge with GT cars, due to the multiple surface changes.
The long straights makes this also suitable for
Endurance racing
.
Enjoy an
Onboard Lap
My Previous Releases
https://www.lfs.net/forum/thread/95533-LorenzRing-Layout
https://www.lfs.net/forum/thread/98622-DTK-SuperPrix%21
Download attached to the post