EDIT: I am using this thread to also add other racing layouts i create. So be sure to check the whole thing!
OK

here is an interesting idea I had!
It's named Precision Raceway, due to all of the corners being mapped out as accurately as possible.
It's quite a short and simple layout, however extremely tricky to perfect!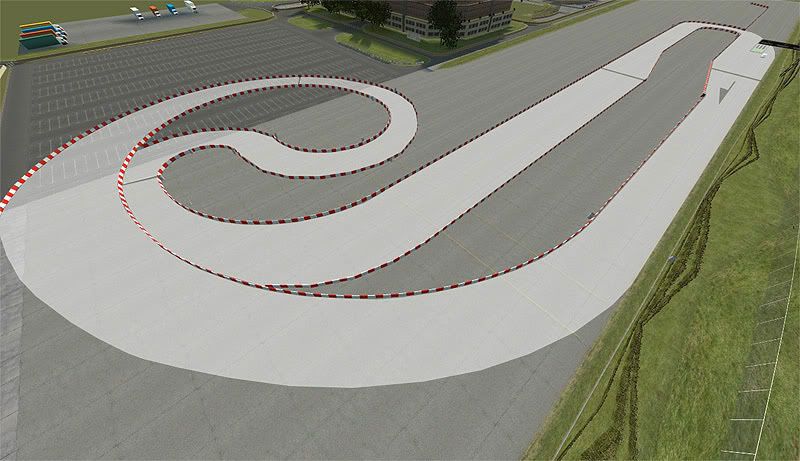 Here is an overview of the track. T1 is a massive 450Degree corner with tightening radius.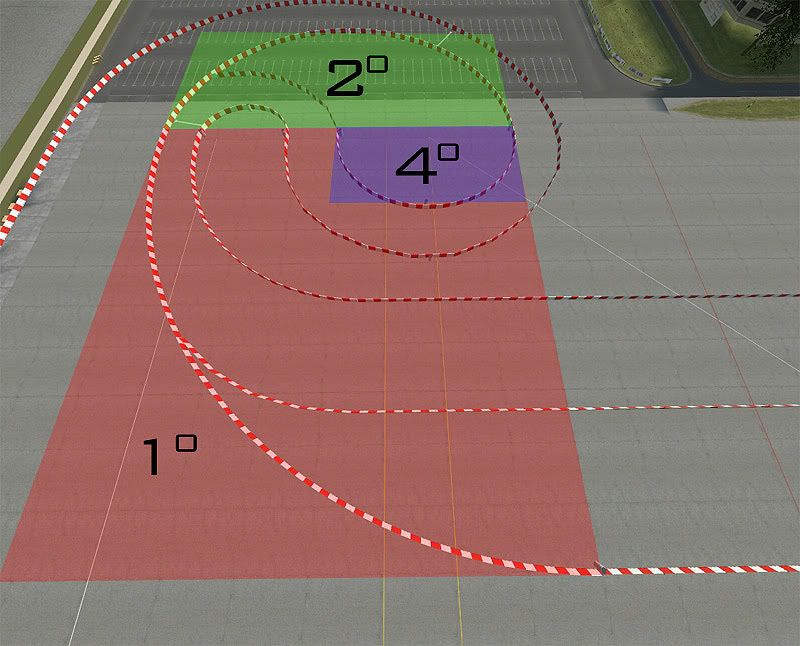 T1 in more detail. initially each barrier is 1degree more than the one next to it, results in a gentle curve. then after 90degrees, it doubles in tightness (2degree intervals) after 180degrees it tightens again (4degree intervals)for the remaining 180.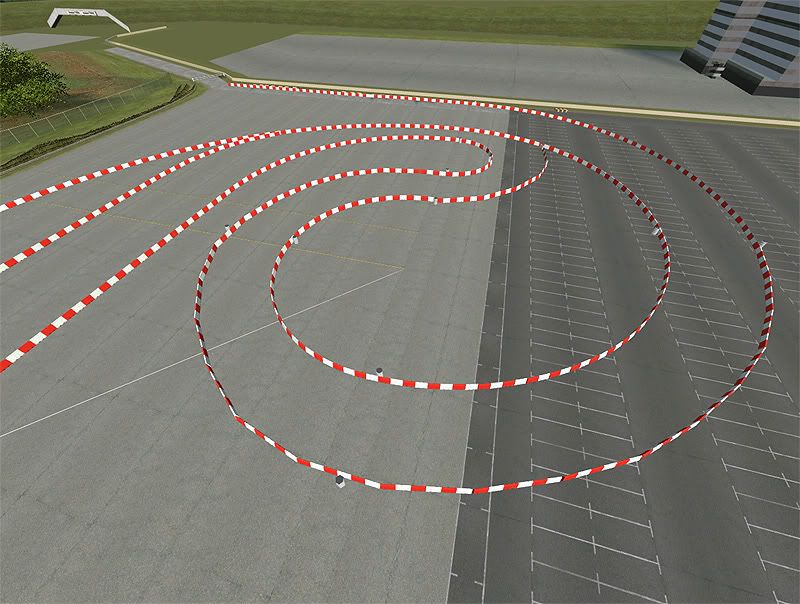 From there it's straight into a sharp lefthand (double again, 8degree intervals) and onto the rear straight.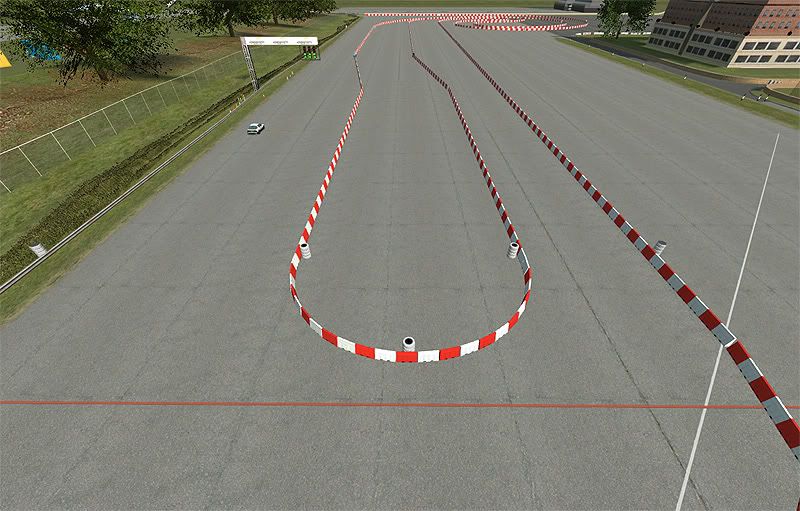 Back down to the final turn, 4 degree intervals.
Layout file here.
Track suits MRT, and slow cars such as UF1, XFG, XRG. Faster cars cause more of a death trap unless the driver is really careful, TBO may well work ok also.
any comments welcome