Join the Layout Racing League Discord and communication channels
https://discord.gg/JNF3GFH
The pack heads to the final round of the 2020 LRL Season - bringing to an end a fun, exciting and well fought 12-race championship. Fern Bay plays a fitting end to the 2020 season with the Karousel layout by 9397 (lucaf), and we were treated with what was an intense lead battle!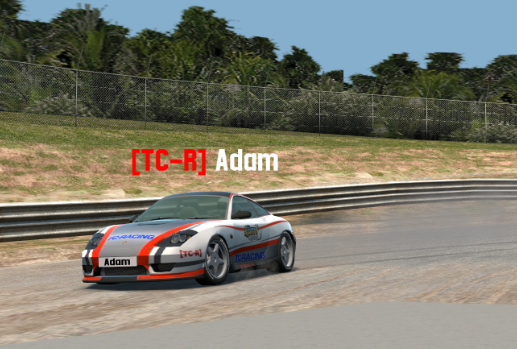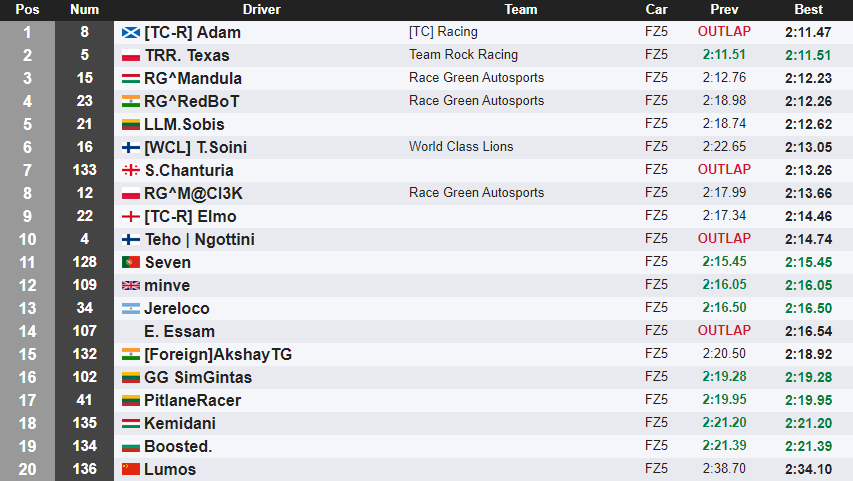 Qualifying Results
The drivers released onto the slippery, fast track in search for grip following their practice session. It was TC-Racing's Adam who set the pace from the very start, setting a mid 2:11 and choosing to sit out the session as the rest of the field played catch-up. Team Rock Racing's Texas was the nearest challenger, slowly upping his pace in search for pole, with Last Lap Motorsport's Sobis giving chase ahead of Chanturia. Sobis slipped back behind the two Race Green boys, whilst Texas came so close, but yet so far, from pole. World Class Lion's Soini qualified a respectable 6th, as Race Green's Maciek struggled for speed.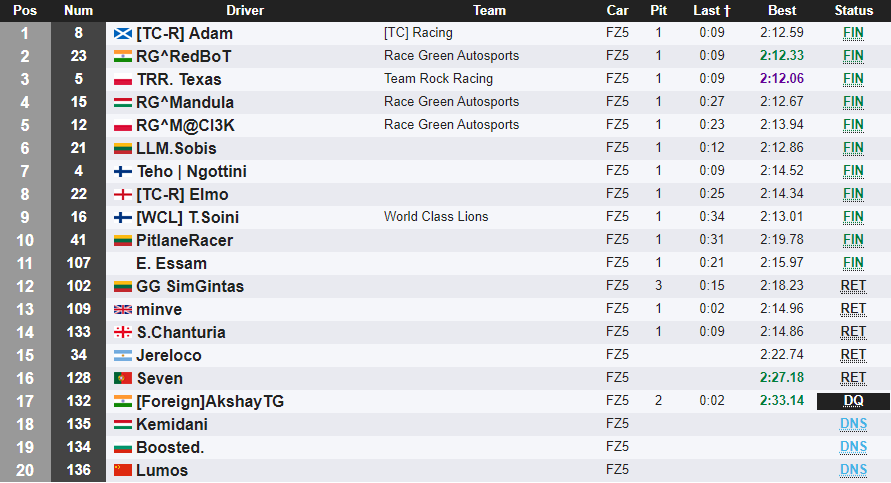 Race Results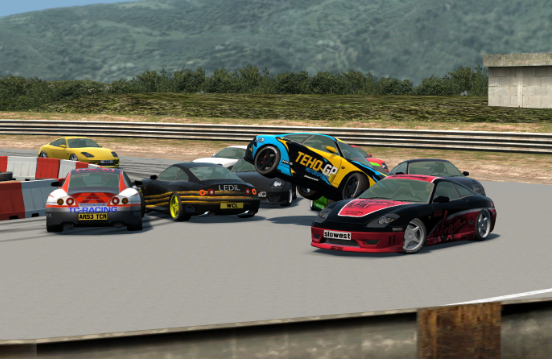 The first (yes, first!) race start got underway smoothly, with Adam leading the charge down into the infield. A fumble between Soini and Elmo saw an almighty pile up at Turn 4, with Teho's Ngottini launching straight across the track, turning into a rocket as he centerpunched Seven!'s car, triggering a red flag, and full race restart.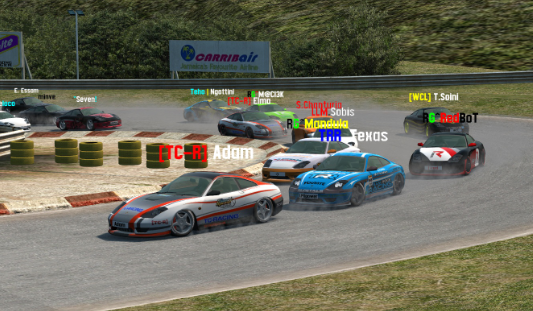 The second start was much cleaner, and the pack charged into Turn 1 in search of real estate. Adam and Texas held their positions while Mandula's horrid run out of the dipper lost him a position to Redbot into Turn 3, then Chanturia and Sobis as he ate dust off the racing line. Elmo had made a stonking start, leaping up into 7th behind Mandula, as further back, Simgintas played it cautious at the back.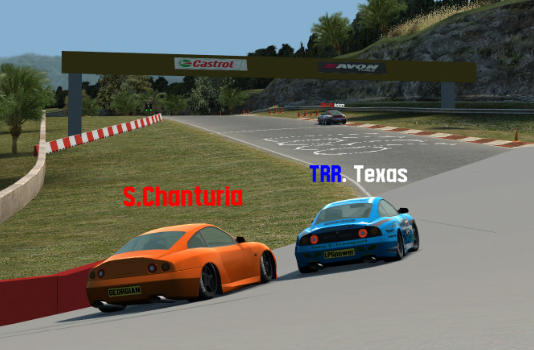 Up at the front, Adam clocked out as he focused on consistent laps and gapping Texas behind. Texas, who showed good pace during qualifying, could not stay on the back of the TC-R driver, and in fact, fell into the clutches of the fast-starting Chanturia. Defending through the fast Sector 2 chicane, a trip through the grass was all he needed to let Chanturia by, and put him under fire from Sobis in 4th.
Team Foreign's Ashkay had started the first race, but was given a pit lane start in the second one for bad ping, and unfortunately, was the first retirement due to that very reason.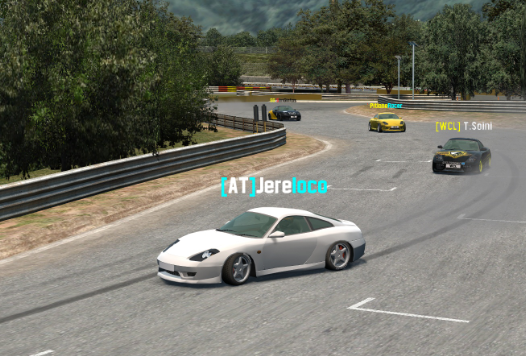 At this point, Adam had already built a 4 second buffer in the lead, as Texas regrouped and hounded Chanturia, who went off at Sector 3, letting the TRR driver past, and inadvertently, Sobis as well. Meanwhile, in 12th, Jereloco had ruined his rear tires and was having a... fun time holding back a train of 3, headed by Soini, who had come unstuck from his qualifying position. Jereloco's defence would come to an end a few laps later, with a high speed spin leaving his tires completely dead, forcing him to retire.
A few places ahead, Chanturia made his compulsory pit stop early, choosing to get out in a gap in 10th, ahead of Essam. Chanturia would also retire, pulling off on Lap 7 after his own tires gave up due to poor heat management.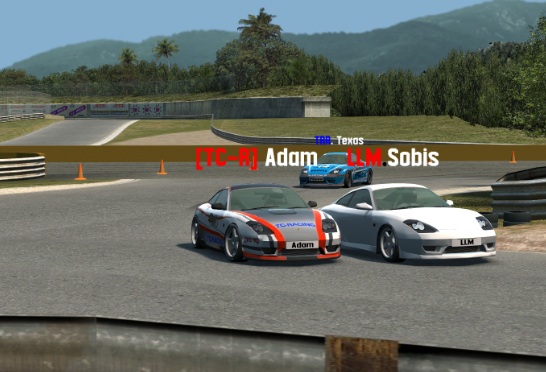 Minve had pitted earlier than most, but received a Drive-Through Penalty for pit speeding, retiring shortly after.
As the laps trickled down, Adam was slowly getting reeled in by Sobis, who was taking care of his tires way better than the race leader. By Lap 8, Adam's lead had diminished, and he was under immense pressure. A dive by Sobis into the penultimate corner saw Adam put up a perfect defence, blocking the LLM driver and retaining the lead for another lap - which brought Texas right back into the game with his equally better tires. The midway point saw a 3-way fight for the lead, with Adam running off under pressure at the fast chicane, handing the lead to Sobis barely staying ahead of Texas and Redbot - who at this point, had also joined the train.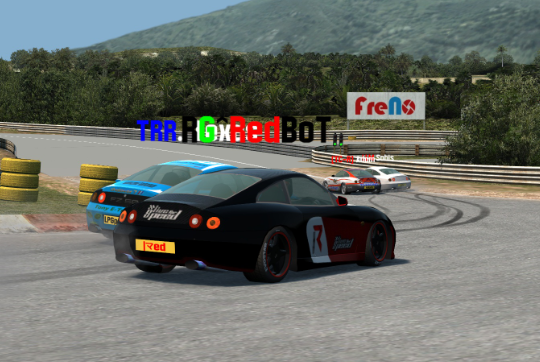 Sobis, now in the lead, was in prime position to run away with the good tires, and he attempted just that, with Adam in hot pursuit, and Texas battling Redbot for 3rd. However, Sobis's set up consisted of a higher tire pressure to prevent overheating like Adam; beneficial, but did not provide ideal grip, and in no time, Adam had found his rhythm and closed right back for the lead, and made his move into Turn 1 on Lap 13, getting covered off before lightly tapping the rear of Sobis and sending him around. Sobis recovered to retain the lead, however Adam lost second briefly to Texas, before he himself went off into the grass a few corners later, falling to 4th behind both Adam and Redbot.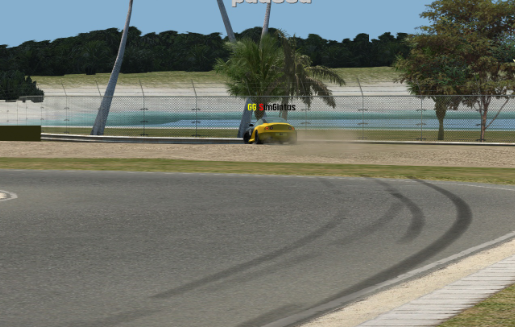 Simgintas, who was running in a lonely last place, had gone gravel surfing on Lap 12, and made the same mistake under braking on the following lap; this time, beaching himself clean and deep in the kitty litter, bringing out a Safety Car! At the very moment, Sobis had exited the pit lane as he completed his stop - meaning, Adam, Redbot and Texas had it all to do on their in-lap for their own pit stop. It was close, it was tight! However, the leading trio remained as Sobis, Adam, then Redbot, with Texas right behind.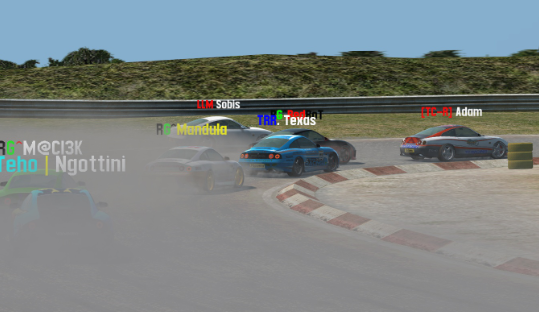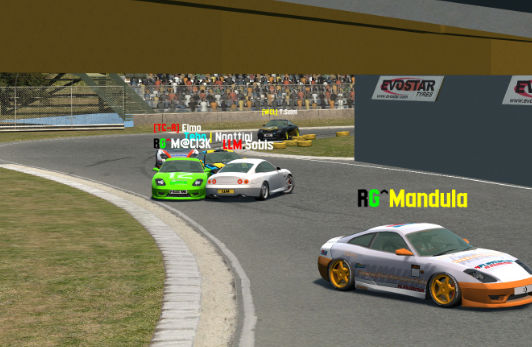 Sobis led away from the lead on the restart, but did a poor one, as Adam got a great jump, and took the lead into the first corner as Sobis ran off wide, dropping way down to 5th before a dive on Mandula saw him spun himself off the door, facing backwards and getting collected by the other Race Green car of Maciek.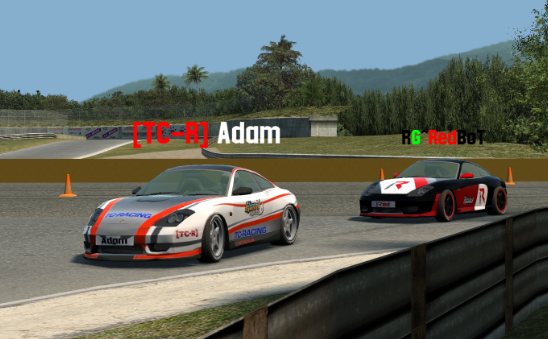 Up at the front of the pack, with 3 laps to go, it was Adam's race to lose, and he was making sure he was not going to do that, setting fast laps as he gapped Redbot. The downside? Overheated rear tires, the exact same issue as his first stint, resulting in a titanic battle for the lead, with Adam driving on his mirrors as Redbot struggled to find a way past, with the corners ticking down.
It was Adam for TC-Racing who defeated all the odds to claim victory for the final race of LRL 2020, just ahead of the fast charging Redbot, and Texas in 3rd. Mandula recovered to gift him and Race Green a 4th place, with his team mate Maciek right behind. Sobis, after his restart shambles, regrouped to finish 6th, ahead of Ngottini, Elmo, Soini and PitlaneRacer, who had gotten a top 10 finish in the mess that was the restart.
Official Driver Standings (Round 11)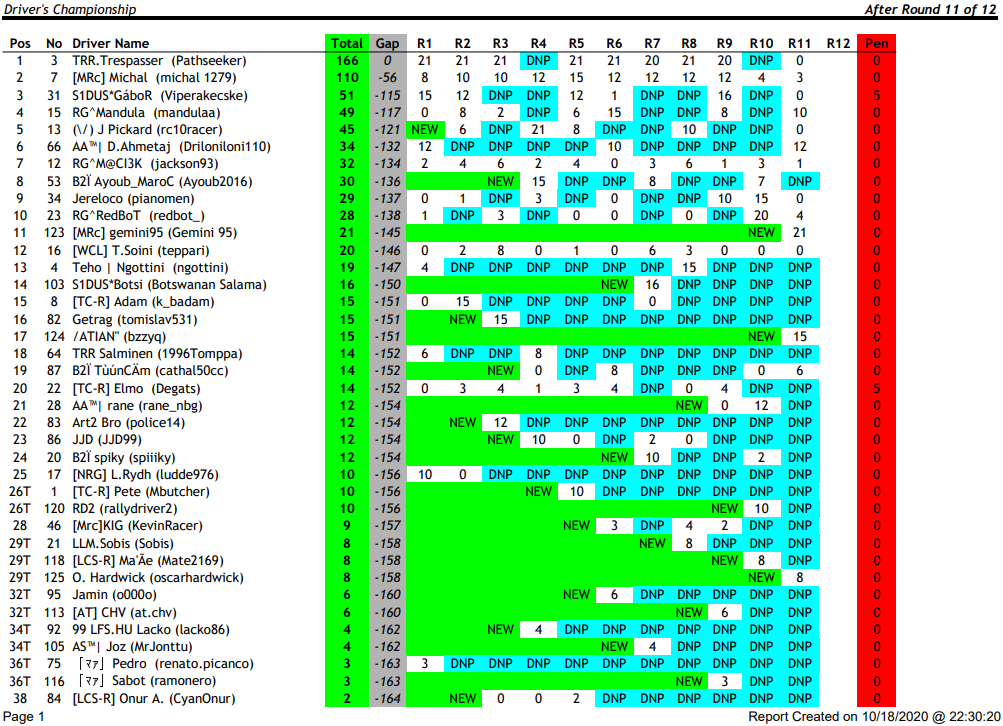 Full race results and Driver's Championship Standings can be found at
https://www.lfs.net/forum/post/1955979#post1955979
Thank you to all drivers who have taken part in NDR's Layout Racing League Season 2020; and me and Nikopdr's second running of LRL. It has been a blast, we thank all who came to the stream or took interest in the league through this tough year. We hope to see you back for Season 2021/3, and stay tuned for more stuff in the works!
- Nova