•
Introduction
Dear LFS community, Racers, Cruisers, Drifters!
As you may know, Team [R], also known as "Ricers" is now almost 7 months old and I am happy to say, that with time, we got Members, who are also working hard to make the team better and better every day.
We recently came up with the idea to host a racing league in this summer for everybody, who sometimes like to make a break in cruising around slowly and go out on the track for a nice fast race.
The league is called "RindyCup" which may sound weird the first time, but it actually stands for "Ricers IndyCar Cup". We would like to introduce the rules that we thought about in the first place.
I will speak about the cars, the tracks, schedule and prizes later.
•
Rules
It's usually the most important to acknowledge the rules, because without rules there is no order and without order there will be no fun. For us, it's the most important to provide fun for you all as a team.
So, let's begin.
The first and most important rule, as already known in many servers, we don't want to see racers ramming each other on purpose. It doesn't matter if it's a revenge ram, or just a ram. A race is only fun without kicking each other out from the track and by racing normal and fair. Being fair makes every race much more fun. If we notice a racer ramming people on purpose, she/he will be disqualified and will not be able to join the race anymore.
Another important thing is which can be irritating and unfair, is spamming. If a person will spam messages unnecessarily, she/he will be immediately kicked and will not be able to join the race anymore. If the person comes back and continues spamming, the behavior will result in a ban. You can block your messages, although you don't have to do so.
Do not swear. Bad language will result in a kick / ban.
We would like to please every future participant to remain calm in every situation and we really hope we won't have to kick / ban anyone from the league.
Do not cut corners. Doing so, you will get a penalty.
Please respect flags in any situation.
No cheats, hacks or whatsoever. Using them will result in a complete ban from the whole league.
If you got kicked for a bad behavior, you will not be allowed to rejoin the race.
Side note: There will be 2 "marshalls" from the "Ricers" Moderator / Admin team. 1 from them will be probably me, spectating people and making sure nobody breaks the rules.
•
Cars & Tracks
Rindycup stands for Indycar Cup for a reason. We planned the league to include Circuits but also the Kyoto Oval every 2nd week. You will have to use 2 cars throughout the season, the
-
Formula V8
(FO8) for the oval (Indycar) races and…
-
Formula XR
(FOX) for the different circuit races.
The league will include Kyoto Oval the most often and also other tracks that are available with an LFS S2 licence.
•
Schedule
Qualification for each race will be 40 minutes.
•
01/07/2018 Blackwood GP 40 laps (FOX)
• ??/??/2018 Kyoto Oval 75 laps (FO8)
• ??/??/2018 Westhill National 35 laps (FOX)
• ??/??/2018 Kyoto Oval Reverse 75 laps (FO8)
• ??/??/2018 Fernbay Gold 30 laps (FOX)
• ??/??/2018 Kyoto Oval 75 laps (FO8)
• ??/??/2018 Aston Cadet 50 laps (FOX)
IMPORTANT: Every race will take place at 18:00 UTC on every Sunday throughout the summer.
With our calculations, every race will take around 1 hour excluding the qualification. Taking the qualification in consideration, we would expect 2 hours. You can turn up before the qualifications, or while the qualifications. We would like if everybody would turn up in time, at least 10 min before the actual race.
Although we are very very new to this, we really hope that we will be able to provide fun for many people, that's our real goal.
•
Points
A league wouldn't be a league without points. The racers will get points which depends on which place they achieve throughout the races.
-1st place gets 50pts
-2nd 40pts
-3rd 35pts
-4th 32pts
-5th 28pts
-6th 22pts
-7th 20pts
-8th 14pts
-9th 10pts
-10th 8pts
-11th 7pts
-12th 6pts
-13th 5pts
-14th 4pts
-15th 3pts
-16th 2pts
Every racer below 16th place will get 1 point.
A chart will be made in the future with all the points and names, I will update the thread with the link.
At the end of the league, the racer with the most points wins.
•
Server info for each race
Server name: [R] Race
Password: The password can be found in this thread before every race.
•
Numberplate
Skins aren't mandatory, but you do need a number plate on your car. The number plate has to resemble the number you take between 0-100.
!!!SIGN UPS!!!
Racers are allowed to sign up any time throughout the season. To sign up, please take the form we prepared for signing up and fill it out.
Your nickname:
Username:
Number (Take one between 0-100 and set it as your number plate before the races):
Team:
We really hope you will have fun this summer!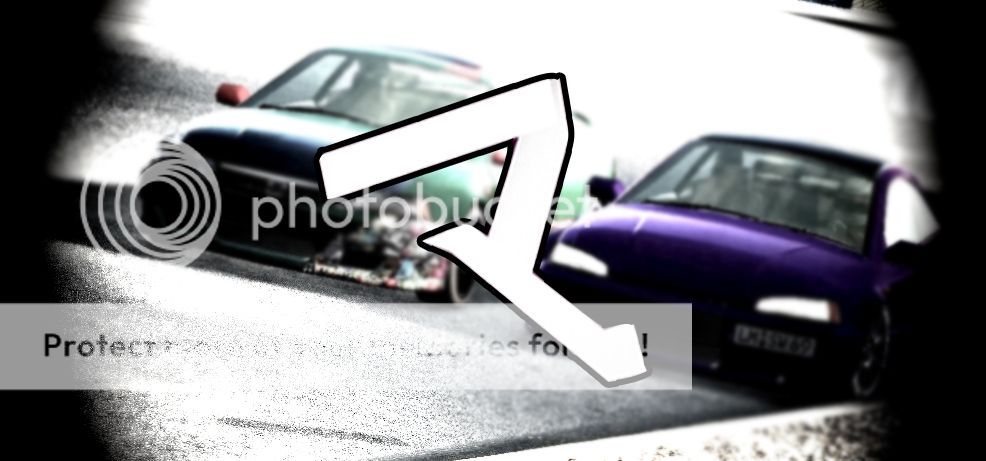 Special thanks for:
[R] Stealy
[R] Another 119
[R] Hris
Best regards, Team [R]