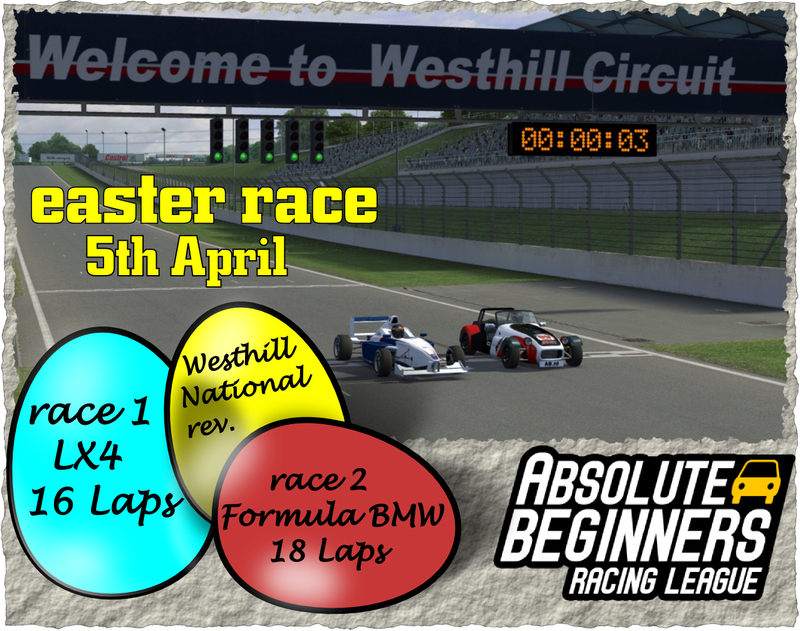 This year there is again a special easter-event at absolute-beginners.nl
Last time there was a Race-of-Champions tourney, this time we want to try out the latest LFS easter egg:
The new Westhill Circuit.
It will be
two half-hour sprint races on WE1r
with the
LX4
and
FBM
cars.
(The excact details like number of laps or pitstop might still change a bit.)
To take part:
Register in the forum at
www.absolute-beginners.nl
, after login there is the server list with password on the right side.
The MID-server is already set to the combo.
(If you are a new driver at AB then add a /4 to your name like: "SuperRacer /4". It is class system and otherwise the server will not allow you to leave pits.)
The event begins sunday 5th April at 19:30 CEST.