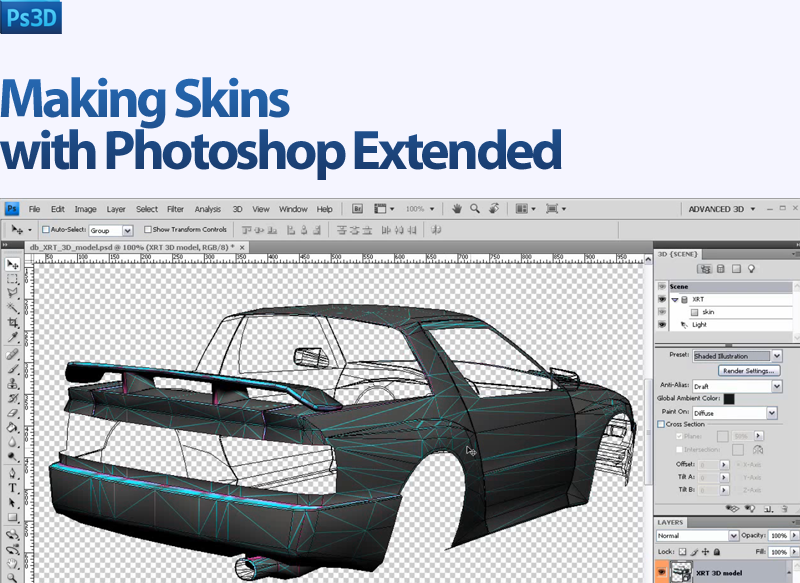 Hello boys and girls,
Today we're going to be helping you with your skinning endeavours.
Watch our tutorials, use our skin kits and save yourself precious time and most importantly enjoy yourself!
Kind Regards.




Alternative Download link
Courtesy of 45 Spec, Master Skinnerz, & Design Dudes.

Top Tip: You need Photoshop CS3, CS4 or CS5 EXTENDED!!! As far as I know other versions of PS don't have the 3D feature.