Dear Racers,
This is the information page for version 0.6R which contains a new Blackwood racing environment and various other improvements.
Textures and detail have been updated all around Blackwood and a new Historic course is included in addition to the original GP and Rallycross tracks. For licensed racers, a new industrial estate area is accessible through the open configuration.
Improvements have also been made to the car shadow system, the open configuration maps, the track selection screen and more.
Please read the full list of changes below.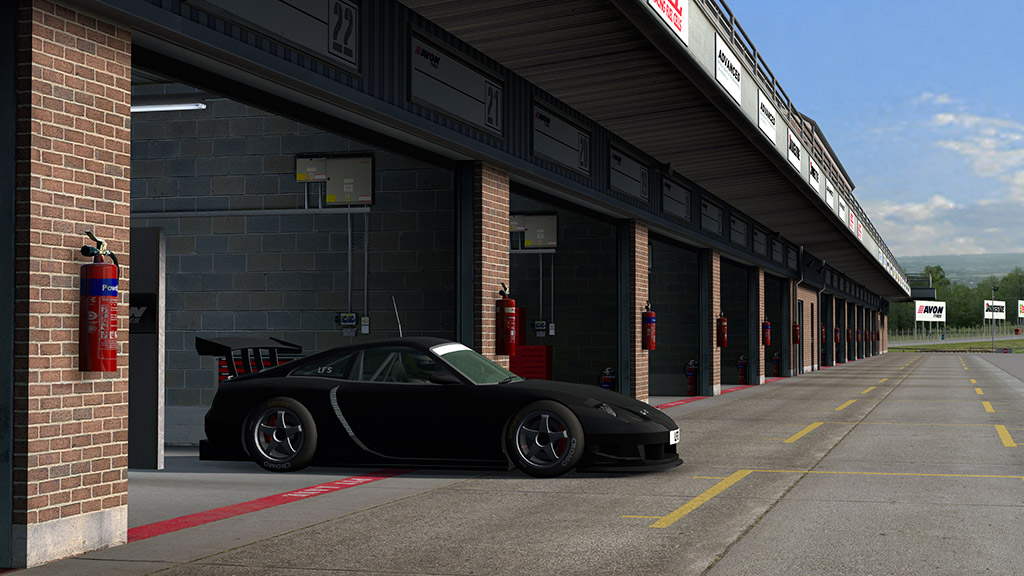 Three ways to get version 0.6R :
1) AUTO UPDATER - If you already have version 0.5V or later :

- Click on "Multiplayer" then "List of Hosts" in LFS and choose a download mirror.

2) MANUAL PATCH (135 MB) - If you already have version 0.6M or later :

- Click HERE and save the patch installer.
- You can run the patch installer from its download location or from your LFS folder.

3) FULL VERSION (525 MB) - If you are new to LFS or making a fresh installation.

- Click HERE to visit the download page and get the full version installer.

Changes from 0.6Q to 0.6R :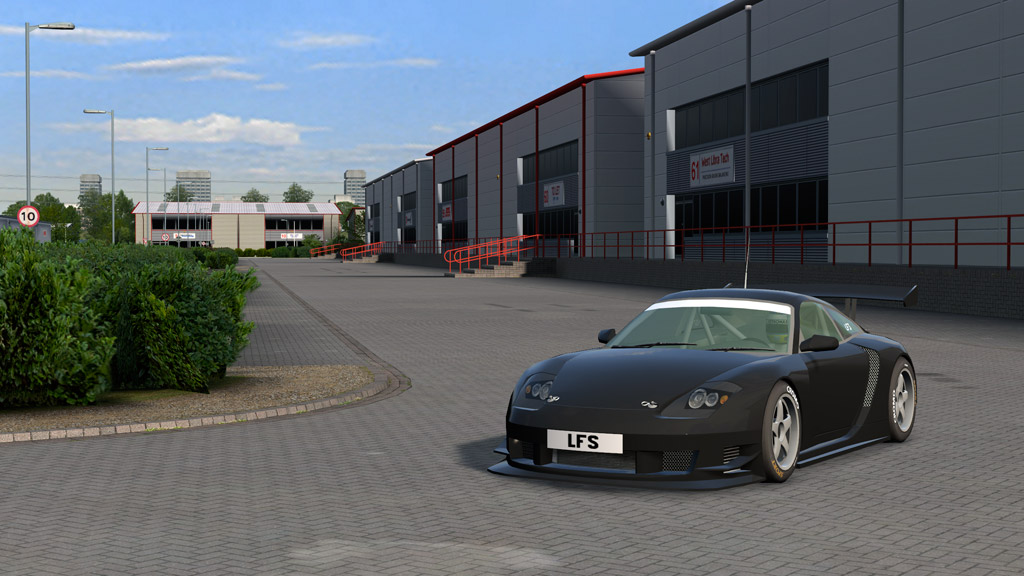 New Blackwood environment :

- New textures, geometry and detail improvements all around
- New Historic configuration (similar to GP but without chicane)
- New industrial estate area available when open config selected

Other incompatible changes :

XRG / XRT / FZ5 maximum steering angle increased to 45 degrees
Spawn position now disables "Could not join : Start is blocked"
Maximum number of layout objects increased to 2100 (was 1800)

InSim :

Reduced the frequency of IS_OBH packets due to Blackwood kerbs
IS_OBH is always reported, as before, for movable objects

TYRE contacts no longer report IS_OBH for unmovable objects
BODY contacts also report unmovable objects played in a layout

Interface :

New small map view for open configs / car parks / autocross areas
Small map opacity can now be set for light and dark map colours
Improvements on track selection screen using the area maps

Graphics :

Shadows are no longer cast updwards or towards the light
Ambient (non-direct) shadow darkness now depends on distance
Skid marks now remain when race restarts (excluding replays)
Increased LOD distances of humans / drivers / marshalls
Skid marks are now visible on unmovable layout objects


Misc :

Westhill paths adjusted and regenerated to avoid graphical holes
Autocross paths regenerated and physical hole fixed at skid pad
New text command /lang X to load language (data\language\X.txt)

Fixes :

FIX : LFS could crash using /axload with a long layout name
FIX : Traffic lights did not work after texture resolution change
FIX : Message text was faded on entering free view from escape menu
FIX : Removed message "Side mirror - point too central"
- LFS Developers