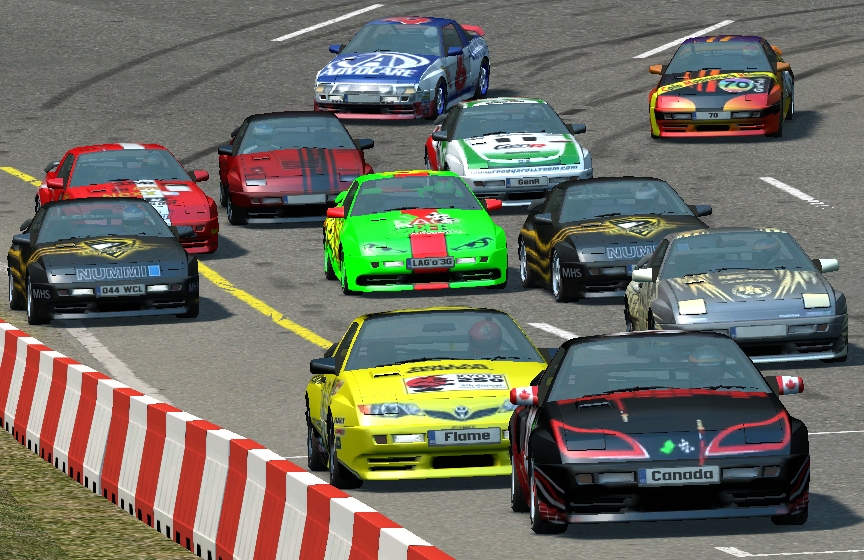 Competitors exit turn two on the opening lap of the 2015 Fern Bay 150
Martin Kapal (Flame CZE) follwed up his victory in the eighth Kyoto 250 with a win in the third Fern Bay 150. He was able to get past pole sitter Patrick Hall (FalconBridge) early in the race and hold him off to take home the victory. Rony Kronpušs (Eclipsed) brought it home third, two laps behind the bliteringly fast pace of the leaders. In hot persuit of Rony was Bozhidar Velinov (F1 mainiac), who fought the final half of the race to try and catch Rony from a good distance back, but he came up just short of catching him in the end.
Behind Velinov came Timo Höfer (Timo1992) who was able to put 3 laps on the competitors behind him, but was still three laps behind the nearest competitor in front of him. Tobias Pachali (Gutholz) came home in sixth, Jari Katila (jkat) drove home seventh, and Connor McMullan (liv4eva) took home the eighth position. Failing to finish the race, but still accumulating points were Jussi Haapamäki (truntteri) in ninth, Deividas Ycas (deiviy) who encountered tyre problems from towards the front in tenth, and Teejay Handley (Texpelt88) in eleventh after connection issues.

Martin Kapal makes the winning pass on Patrick Hall entering turn one after a strong run off of turn four.
The 2015 running of this race broke the record for quickest Fern Bay 150 that was set just last year. This was the second straight Fern Bay 150 to run caution free. Kapal was the winner of the Inaugural Fern Bay 150 in 2013. Only Patrick Hall was able to spoil Martin Kapal's dominance of the Fern Bay 150 in last year's running.
2015 Fern Bay 150 - April 25, 2014 - 3rd Running
Replay | Results | Qualifying Replay
Course:
Fern Bay Oval
Race Distance:
150 laps (39.300 Miles - 62.850 km)
Time of Race:
43:03.68
Race Winner:
#64 Martin Kapal
Margin of Victory:
3.06 seconds
Average Race Speed:
54.759 MPH (87.573 km/h)
Lead Changes:
1 between 2 leaders
Cars Started:
11
Running At Finish:
8
Lead Lap Finishers:
2
Caution Flags:
0 for 0 laps
Weather:
Clear with Calm Winds
Pole Winner:
#32 Patrick Hall (FalconBridge)
Pole Time:
16.66 seconds (56.615 MPH / 90.540 km/h)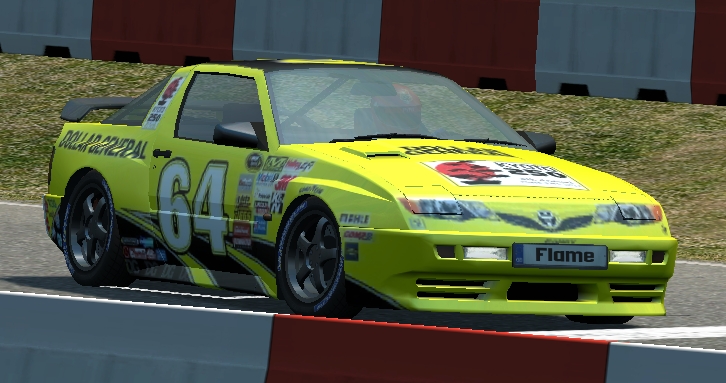 Martin Kapal crosses the finish line to win the 2015 Fern Bay 150.