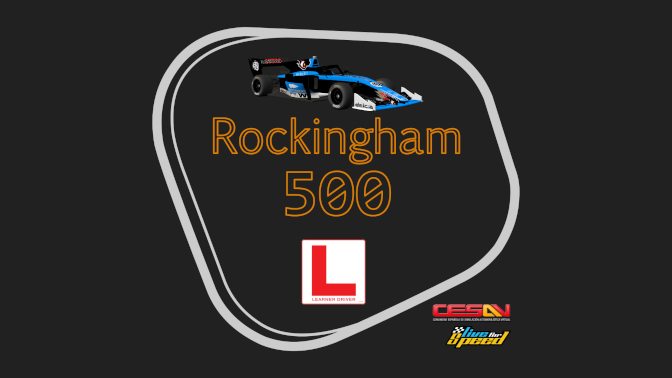 Road to Rockingham is a series of 4 short races in order for the applicants to practice for the Rockingham500, and so they can earn the Race Credits necessary to be allowed to participate in the Rockingham500.
Drivers must register in CESAV if they haven't yet, and sign-up for the practice race.


Server will be configured for free practice the week of the practice race, from Monday until Friday at 14:00 CET (12:00 UTC).


Qualifying window of opportunity goes from Friday at 14:00 CET until 30 minutes prior to the practice race start.


All entrants are required to be on the server ready for the formation lap 15 minutes before the practice race starting time.

These 4 practice sessions will take place on the
www.cesav.es
R500 server, according to the schedule detailed in the
R500 official thread
Sign-up for the Rockingham500 on the R500 section of our Discord!