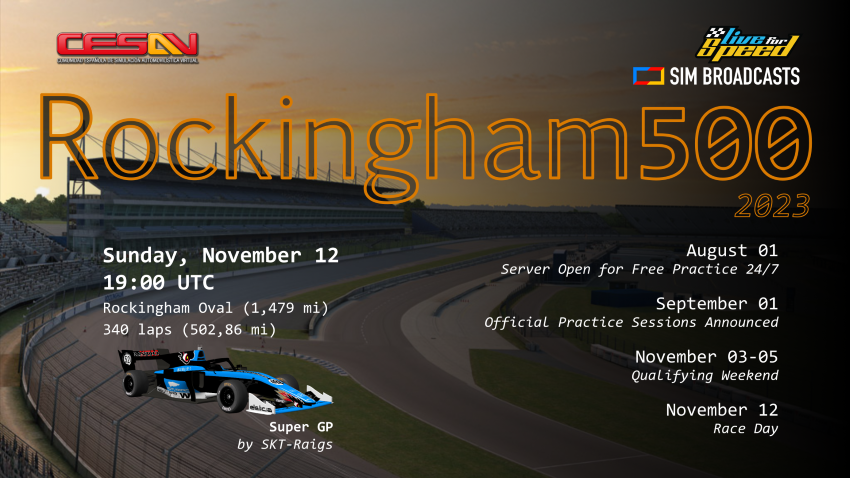 CESAV is proud to announce the upcoming Live for Speed's Rockingham500, the legendary 500 miles of Rockingham which will take place on November 12th this year, at 19:00 UTC.
As you may know, the Rockingham500 was an attempt to establish the CART oval track racing in Europe, and two successful editions of this event were held in 2001 and 2002. However, 2003 saw the CART league filing for bankruptcy and the long-awaited race that year never took place...
Now, 20 years later, thanks to the recreation of the Rockingham Motor Speedway by Live for Speed and the support from the LFS developers, we can bring this event back to life in the virtual arena.
Join us in this thrilling adventure!
Sign-up and let's make history!
Download the Regulations Booklet
Sign-up on
Discord
:
ROCKINGHAM500 #sign-up