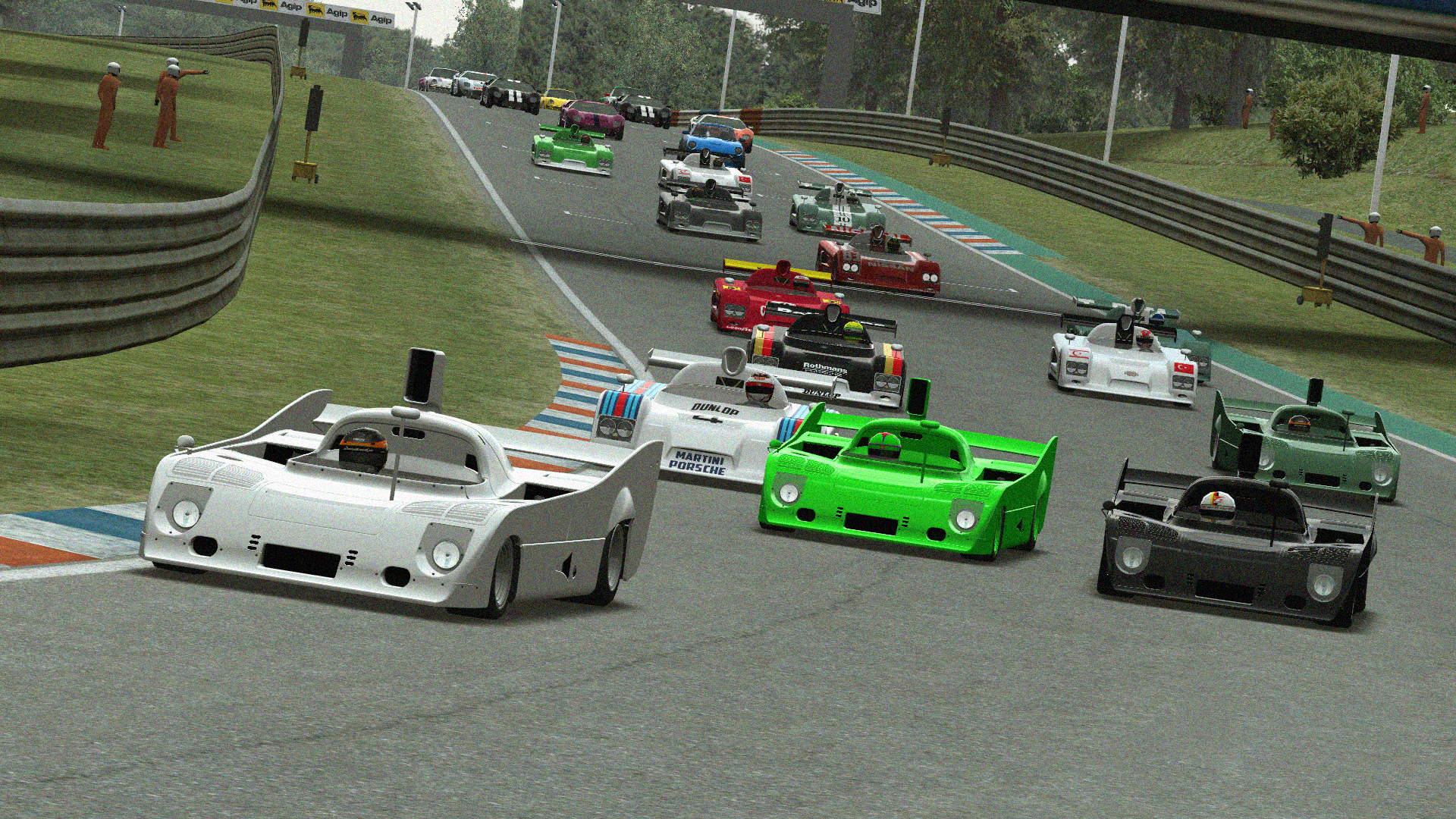 [MRc] Texas WINS
his second race of the season in Aston, for the Retro Cup Summer Series by Race Green!!
In the Prototype 1 class, The [MRC] driver beat championship leader Rony , and both of them took advantage of
GáboR
incidents, while he was in comfortably in the lead!
In
LMP2
, it was
THR Mazdarati
who took another great win, beating
RD2
who levelled up from the GT car he was using in the previous rounds. Podium is completed by
RG's Lorenzo
, who was in the lead before an incident with belgian Nex, while in traffic.
In GT, it was the third win of the season for the GT master
Trespasser
, who now sees the championship crown very close ahead of the season finale.
Porsche Supercup was closely contested this time around, with belgian
Nex
&
RG Mandula
fighting hard in the first stint, while champ leader
M@ci3k
was following closely, from 3rd.
While the two contenders fade away in the long run, the porsche whisperer kept his cool, and took yet another win that closes off mathematically the Porsche Cup title!
Just
1 race to go,
in 2 weeks, on
August 7h
, on a new, exciting track, with a 2 hours event and Double Points!
Retro Journal
below!