18th August 2019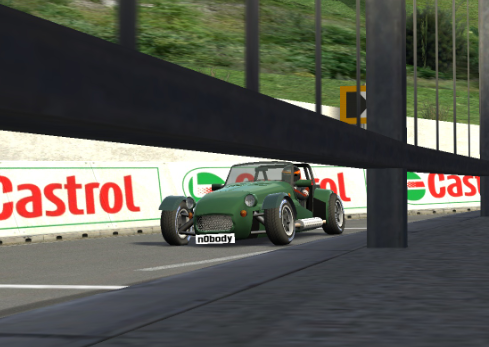 Trespasser faces a task to claw back points
When the season begun, no one had any idea that the championship battle up at the front would be this highly contested. It doesn't come as a surprise that [TC-R] driver and go-karter Pete would be up at the front after 7 rounds. But with 2 rounds remaining, its anyone's guess as to who will be winning their first LRL title.

- [TC-R] Pete
With the good start to the season and great consistency by Pete, he seemed to be the driver to beat. That was until determined racer Trespasser turned up, turning the tides and producing one of LFS's most unpredictable championship in present. An optimistic Pete has since said "I hope to finish the season off the way I started, and hopefully come out on top if I can stay out of trouble."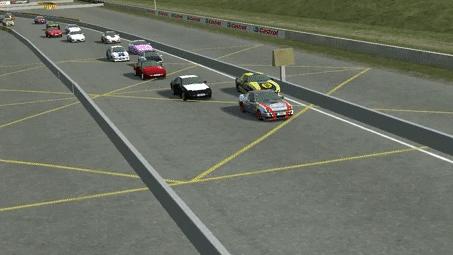 Pete goes around in Round 3 - watch the incident unfold
"Trespasser was very fun to race against in the first few rounds, we've always been closely matched in GTis but have never really raced each other in anything else so that's been fun. Simox has been right there, so maybe with a strong end to the season he can carry that momentum into season 2 and push for more wins."

-Trespasser
Trespasser had been leading the championship at certain points, however, with some poor race results and missed attendance, the championship protagonist has since fallen behind SIMOX and Pete in the championship.
Faced with a large 22-point deficit to the leader, Trespasser targets to look at the positives and fight till the very end, commenting on his ability to give 100% and more. "My championship was ups and downs, in some races I managed to win by strategy, like the first race, I risked to pit early and try to overtake almost everyone on field. I'll try to dominate both races just to (give) myself a chance."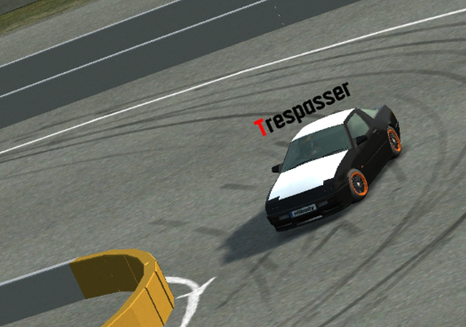 Looking for outside chance to win Title, Trespasser

- SIMOX
For championship leader SIMOX, the 22-point gap in the standings has not only come as a surprise, but also provided the Team 6-Speed driver with good reflections on his progress. After a rough start to the season with one technical DNF coming at Lmaoring, it looked as if he was out of the running. But with several great races, taking the places of his absent rivals, clawing back points has since seen him on a form that is hard to beat.
"No, I didn't expect to be leading in this championship. The gap was quite big after couple races but i was trying to be consistent while some racers were absent." The 6-Speed driver doesn't rate his chances too highly, but expects a highly-potent final 2 races fighting with his rivals, quoted saying "If he's (Pete) is present at the last stages then it's going to be very hard, but we will see. I will try my best, but i think it's going to be a challenge."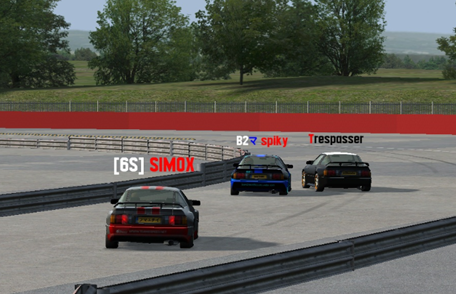 SIMOX expects a titanic battle with the odds against him

- GT4Tube
A huge surprise for all of us watching was the turnaround in speed for Cruiser-turned-racer, GT4tube. A sluggish start to his season saw him slump towards the back of the standings, but consistency and practice saw him take his career-best finish of 4th in the latest outing at the Rony Kyoto Figure-8 circuit.

Inexpicable pace saw GT4tube finish just shy of his first podium.
A stunned GT4tube said "I have no idea how to answer my emotions. It (Round 7) was a great race because of small people that (showed) at last race Rony Figure-8. (Was) little easy mode. If +30 online a lot pro players I will (only) get above 10th place."

- Kadir
Air Attack's young driver Kadir Yilmaz claimed a shock 2nd place in Round 7, after fighting and eventually losing out to championship leader, SIMOX. Following his one-off podium in Round 1 and a long string of absence, Kadir has once again proved he has the speed to be up fighting for podiums with the others. The only question now, is whether outside drivers like him will play a part in the 3-way championship battle.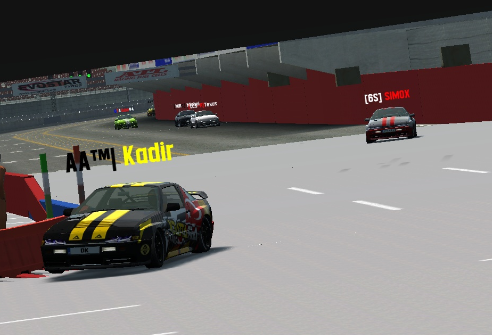 Kadir shows hope in closing the gap to nearest rival, [LCS-R] Texas.
When questioned about his ability to close and pass Texas for 5th in the championship, a positive Kadir remarked, "Frankly it depends on my will, if I want, I can easily close the gap between us." With a 13-point gulf to Texas, it would require some good driving for the Air Attack driver to catch up and finish the best of the mid-field.
With the last two races of the season coming up sooner than we will expect following the summer break, we look forward to witnessing the crowning of Layout Racing League's first driver's champion!
The season ending races kicks off on the 31st of August with Round 8, at Hong Kong!
To catch up with the latest race review, head over to
https://www.lfs.net/forum/post/1950146#post1950146
.