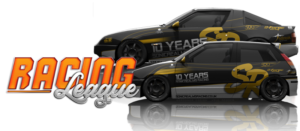 Next week
Fragmaster's GTi Thursday
will celebrate its 100th event. Because of that on
August 8th
, there will be something special and challenging.
There will be two races on the same track. One with XFG and second with XRG. The choice of track and first used car belongs to winner of August 1st event!
Winner has picked Blackwood Historic Reversed (BL2R) so everybody with at least S1 license can join.
Schedule
:
1. Qualifications for first race start as usual at 18.30 UTC. (one hotlap mode)
2. Race 30 minutes long.
3. Car switch.
4. 10 minute open track qualifications to set the grid for race #2.
5. Race 30 minutes long.
Reward
: Driver who scores highest sum of points in both races will be named GTi Master on discord.
JOIN IT HERE
. It's required for racing.
Due to this next track
cannot
be Rockingham, oval or rallycross.
See you next week.
A few useful links: