While I had finally gotten my S2 license, I had been quiet for a while since I had been working on a few things.
Besides trying to be quasi-decent with the GTR RWD cars (XR GTR in particular) in spite of using a keyboard (no option for a wheel + pedals and I'm NOT using a mouse, not anytime soon anyway), I've also been working on these, something I wanted to do but didn't get the motivation till a few weeks ago.
That being the paint schemes from the Ridge Racer games, namely Ridge Racer Revolution, although with a few cars, one or two elements from Ridge Racer 1.
These are all WIPs, no idea when I'll be 'finished' and I've still got some more cars to cover.
I'll be very very honest, I've been nervous about even showing these, more so with Solvaolu and Xevious since they look like I was being lazy compared to the other teams, I had been trying to be accurate to what's in game, with a few liberties taken (the most with F/A racing), I may make future versions to be more... 'real' but we'll see.
XF Series
XR GT
XR GT Turbo
XR GTR
FX Series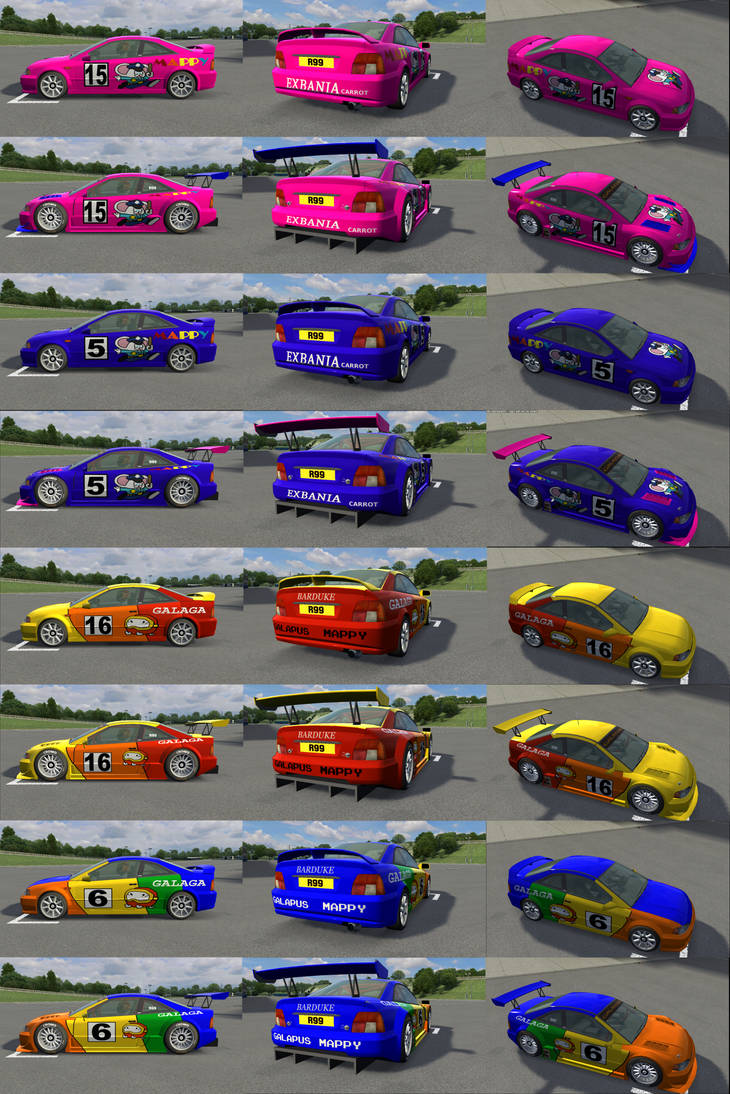 FZ50 Series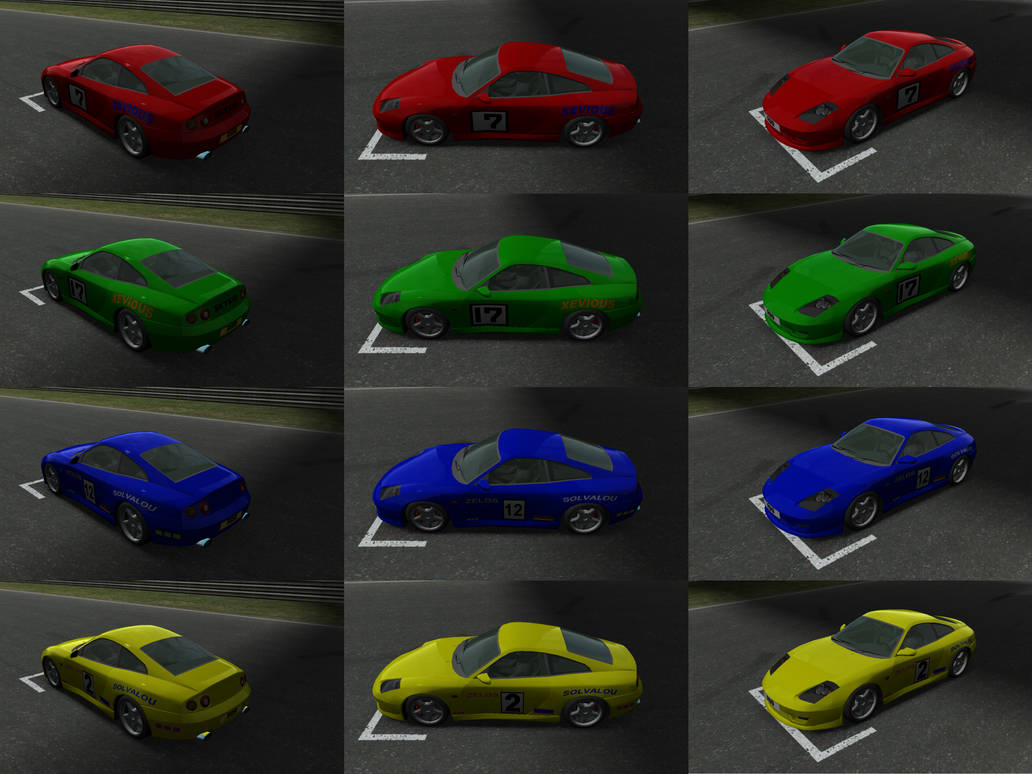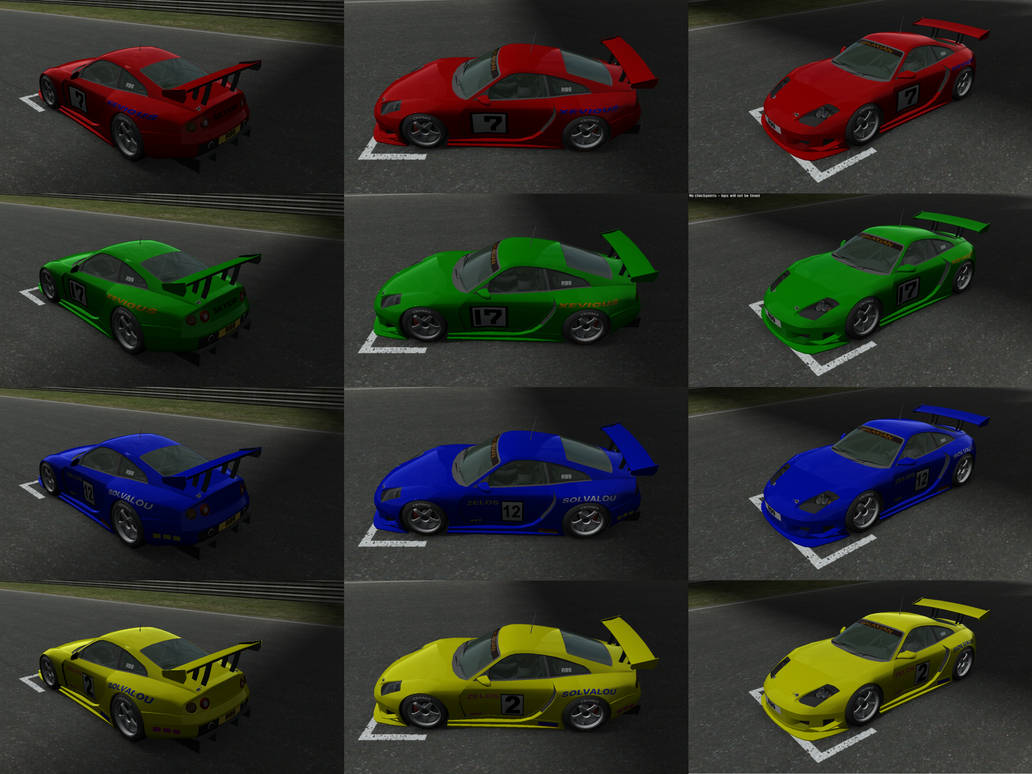 So...any thoughts?