On modern rally and rallycross vehicles, it's very common to see an array vertical fins mounted on either the top or the bottom side of the main horizontal wing surface.
Some of those fins/walls look like they are there for structure support. But structural integrity is definitely not a problem without them assuming reasonable material and mounting. Track cars designed for much higher aero load typically don't use them, neither did older Group B/S cars with larger wings.
The fins also appear to be for some kind of aero effect, likely to guide/straighten the air flow, similar to the vertical strakes of a diffuser. But if that's the case, what makes rally/rallycross cars so special that such a design is justified on them, while on almost all track cars and the majority of high-class hillclimb cars it's not?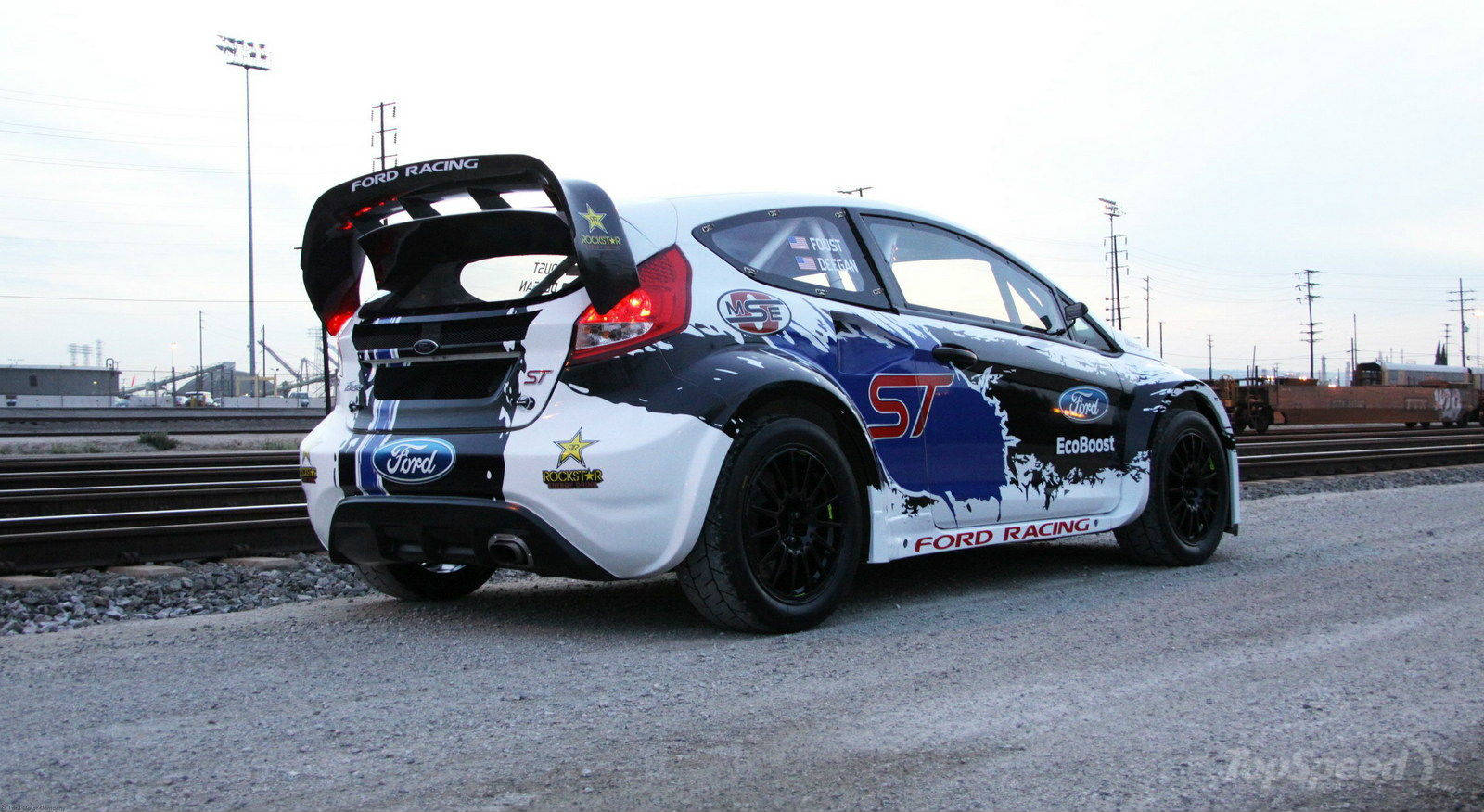 WEC LMP and F1 cars do use vertical stabilizers, which might be harder to do when dealing with the production-based bodywork of a rally/rallycross car.