I just tried to change track to BL4X on one of my servers and it kept loading BL3X instead: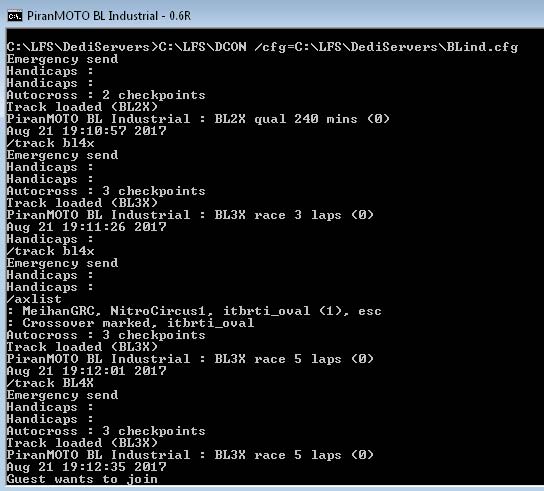 Odd, I thought, so I logged in as admin and changed track (using the UI). As soon as it finished loading I was kicked with an OOS - MPSYS. Interestingly, the server screen says 'track loaded (BL3X)' whilst the LFS screen says BL4X:
Does anyone have any idea why BL4X won't load for me?