Just wanted to create a track using maximum possible road of Kyoto ring,so here's the result -
a 12.6 kilometers long (mesured with LFSrelax,not sure how precise it is) track using KY GP's starting grid and pits.
Track map (not very precise,just hand-edited):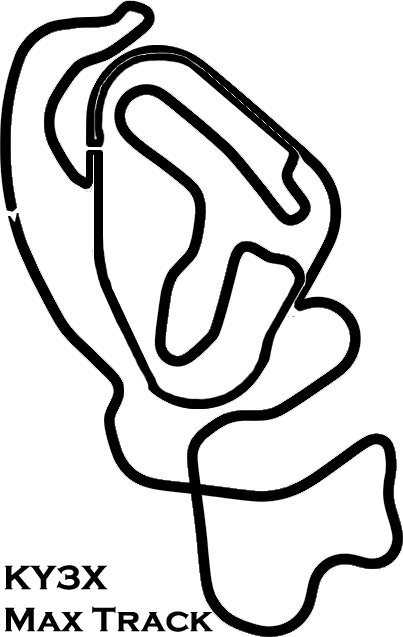 Here are some preview shots of new turns:
Exit from original GP track to oval: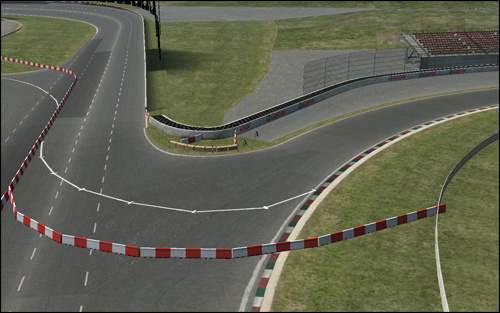 A hairpin after oval's turn 3. When testing,had some trouble to find proper entry line,might be very good overtaking place. Had to improvise with objects to make braking markers visible from distance: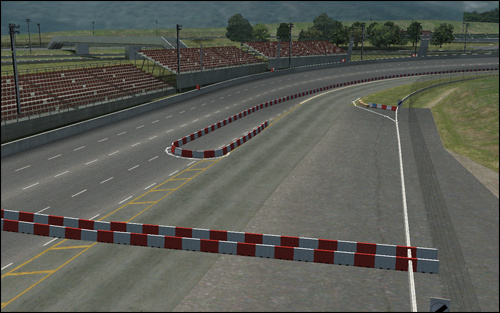 After hairpin track turns back to direction of original KY National's first turn: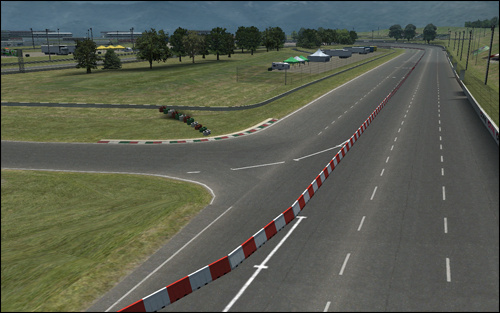 After KY Nationals infield track,it comes back to oval: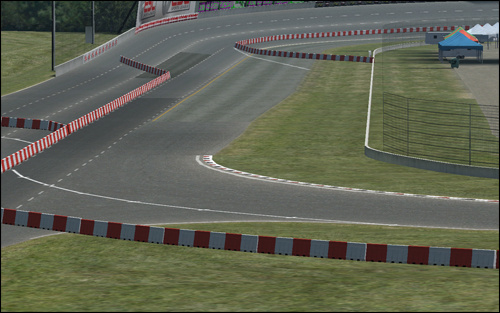 After ovals original turn 1,track goes in oval's pitlane,looks quite tight section,but even with BF1 never had to lift (not sure about no-downforce/road tyre cars like FZ5):
After high speeds through oval's pitlane 2 succesive hairpins makes quite challenging low speed section when track returns to original KY GP track: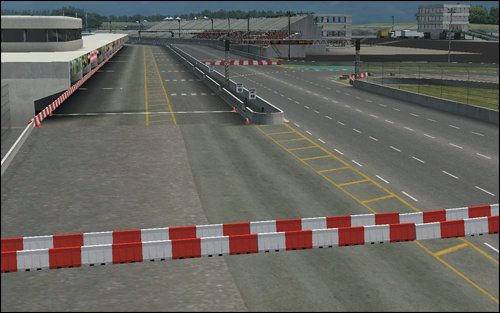 Track has 3 splits - 1st is under tyre advert arch before original GP track exits to oval,2nd is in same place as original KY National's 1st split and 3rd split is at original oval pitlane's speed limit line. Made braking markers for all new turns,where they were needed.
Tested 4 different cars,here's some lap times:
BF1 - ~3:30+
FO8 - ~4:00 (a good driver could go under 4 minutes mark,I managed 4:03.7 after some 6 laps testing with KY GP race setup)
GTR - ~4:30 or below
UF1 - ~6:30+ (little boring with that slow car there)
Hope you like it,have fun!

Edit: Added 2nd version of this layout. Biggest changes:
Replaced bales with speed bumps as anti-shortcut.
Replaced old lines (line1) with new line2 straight ones.
Edit #2: Added reversed version of this track. (basically renamed KY3X to KY3Y and adjusted markers and some track objects to fit for reversed)