I thought I post some pics, now that I finally got it running

If anyone has questions just post them here
(For anyone new coming across this thread at a later date (post-2017), there is more info on the second page)
older pics from here on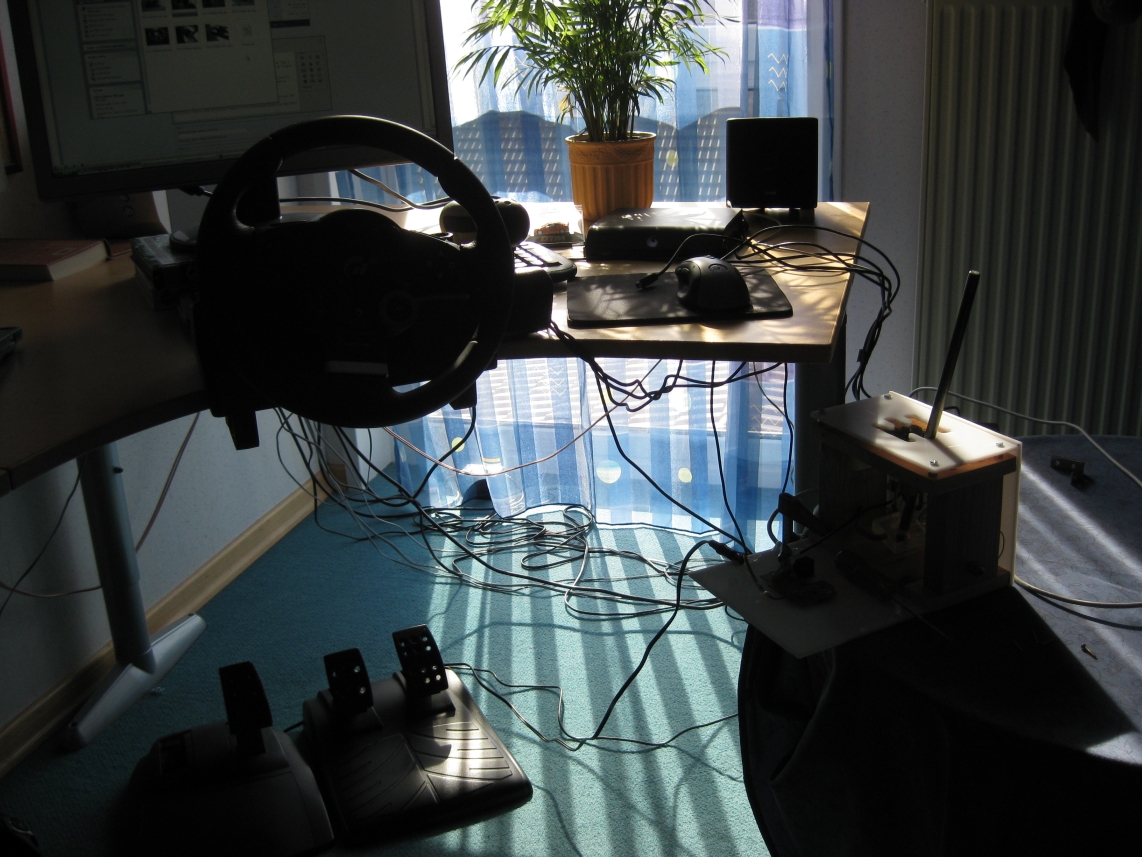 I made my own design up cause most I found online lacked this certain "in-gear" feel. I tried different designs (one using clothes pegs

), but now I ended up forging some clamps myself.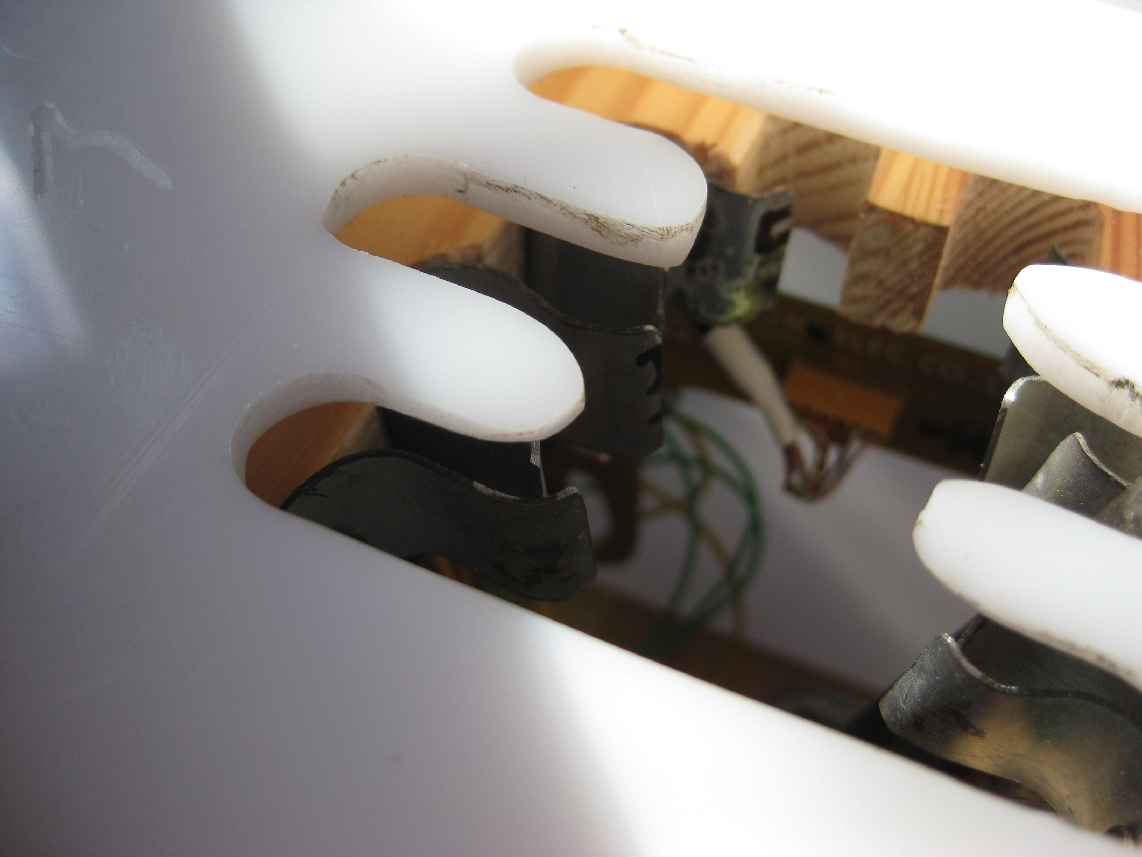 The Electronics are from my old non-FFB Microsoft Sidewinder, the Clutch is wired to the former wheel poti connection, using a 3,5" audio cabel and a microphone jack sourced from a CD drive.
The hanger assembly for the Acrylic thingy is made out of two of these
The only piece with some racing background is the gear stick itself, it was the rear axle of one of this

My future plans are adding some springs/bungees to keep the stick in the middle, a longer cable to the clutch (1.50m is too short), and I need to think on how to mount it to my desk, most likely via a screw clamp of the right edge next to the mousepad.
I changed the cable and added some grease, feels like the real deal now. The range and angle of the stick and the space between the gears were taken from our Golf Plus. I change between 1-5 and reverse and 1-6 via scripts depending on the driven car.