After seeing the idea in this thread
http://www.lfsforum.net/showthread.php?t=13841
thanks shrubba
I decided to top mount the pedals as i was having difficultly with heel/toeing.
Very simple to do , can even be but back to standard set up and no one would know.
Remove the two 4mm hex bolts from each pedal face (to later allow the arms to come out of the case)
Remove screws from the underside of the pedals as shown by the arrows.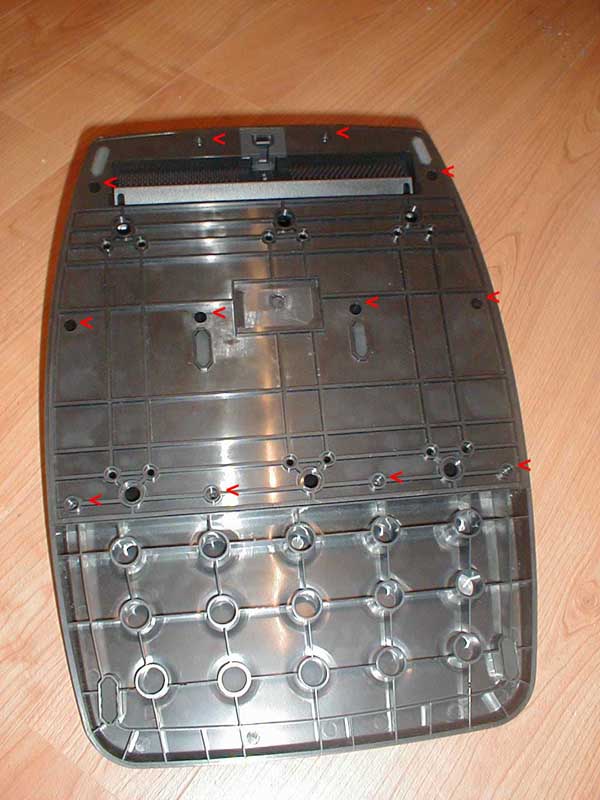 Two screws are hidden behind the carpet gripper.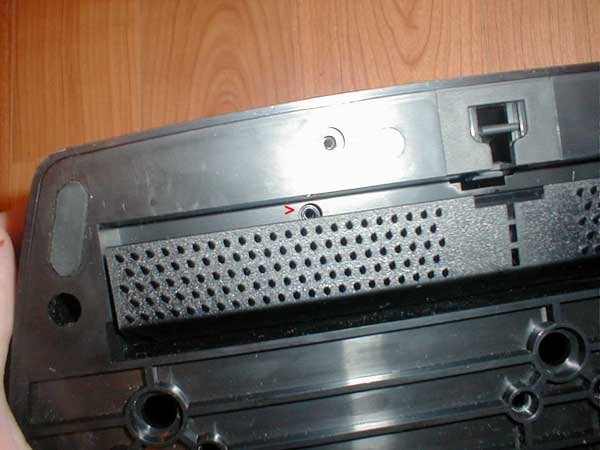 Flip the pedals back onto their base and remove the top pedal casing being careful with the cable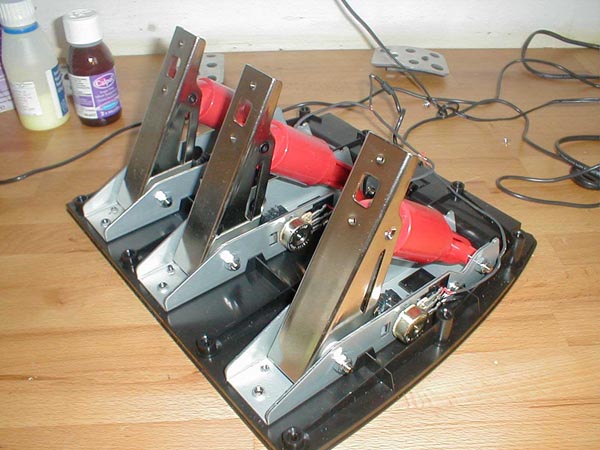 Take out the 2 screws that secure the cable.
Flip the pedals face down and remove the 4 bolts that secure each pedal onto the base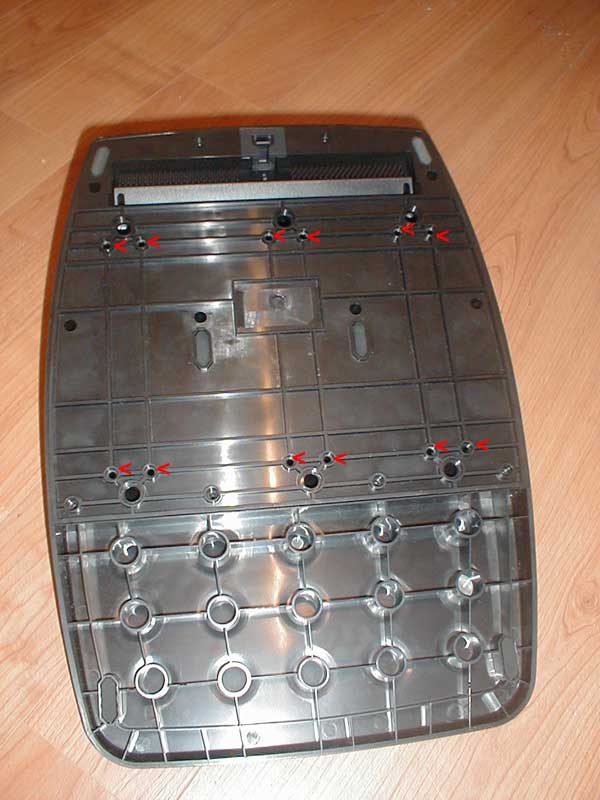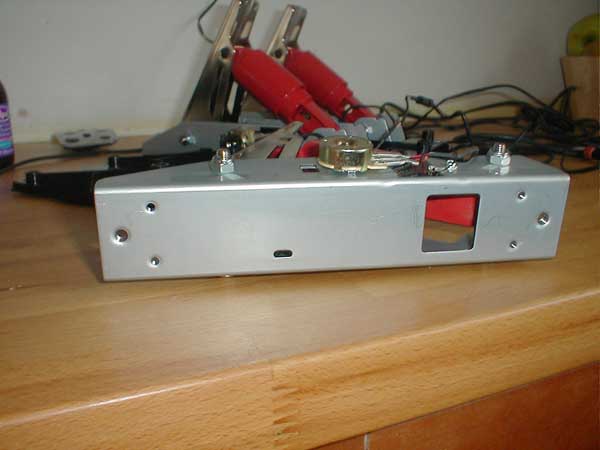 The individual pedals can now be mounted using the 2 M6 threaded fixing points and the pedal faces can fixed back on upside down with the 4mm hex bolts
The frame was made from leftover 18mm MDF .
4 screws holding the back board to the sides so you can remove the top screws to change the angle of the backboard.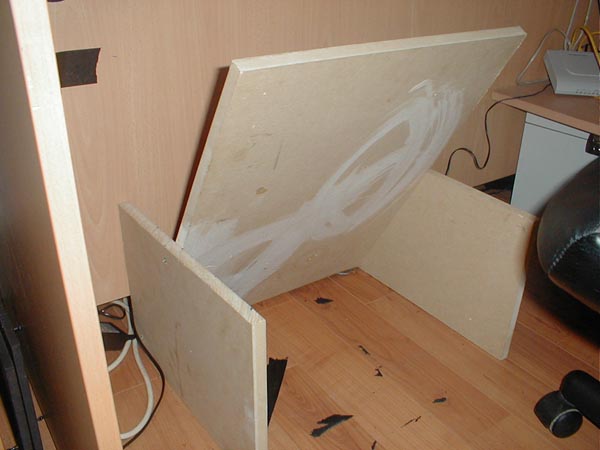 Backboard was that big because the piece of mdf was that size when i found it! (Back 460mm wide x 600mm could be 400 Sides 400m wide x 270mm high )
Hold the pedals onto the back board , mark the positions of the threaded fixing points and drill 6mm holes.
Using M6 bolts and washers from the rear fix the pedals onto the back board.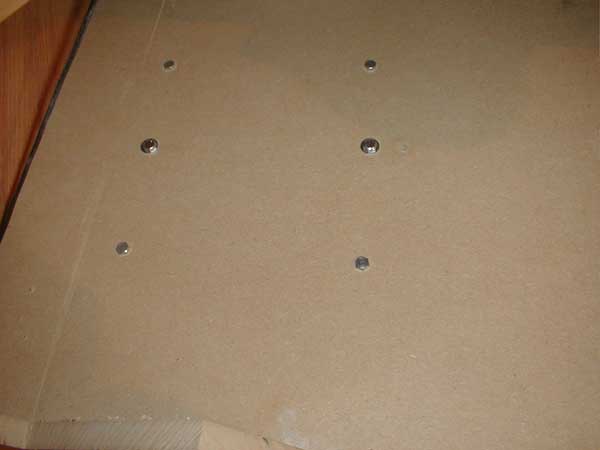 You can move the pedals and keep drilling holes until the position is correct for your sitting position.
I packed out the brake pedal 36mm from the back board ,so when the brake pedal is fully depressed it's nearly level with the throttle.Could do same to clutch.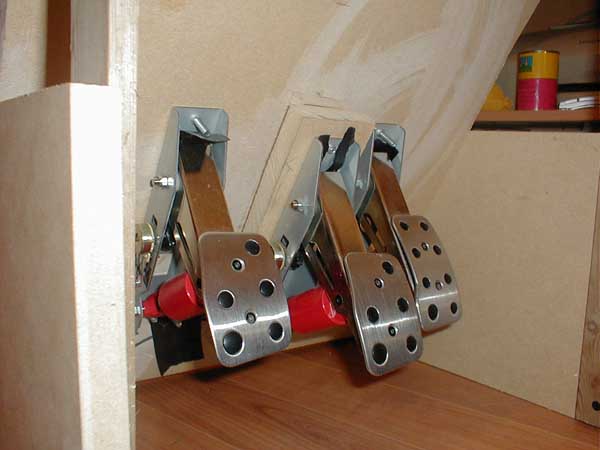 For neatness you can remove the spade connectors and ground from the pedals, drill a hole next to the pedal and feed the wires through from the rear and reconnect .Fix the cable to the board using the original strap and cable grommet so you don't pull out any wires.
I found that with the new pedal position that my office chair on castor's was rolling away due to a more horizontal force needed to push the pedal.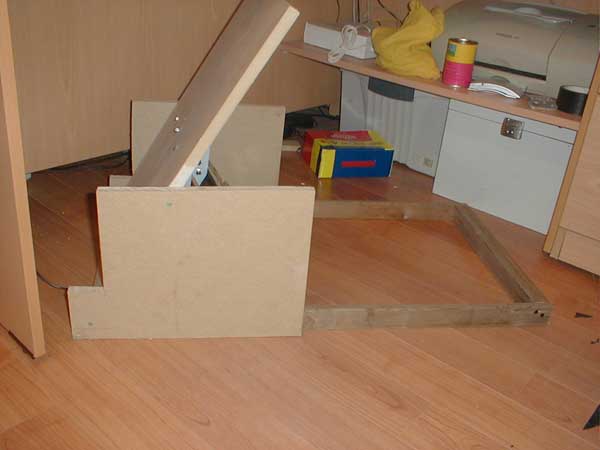 Cut out a piece to all the unit to sit further under my desk
The front castor's of the chair sit in front of the bar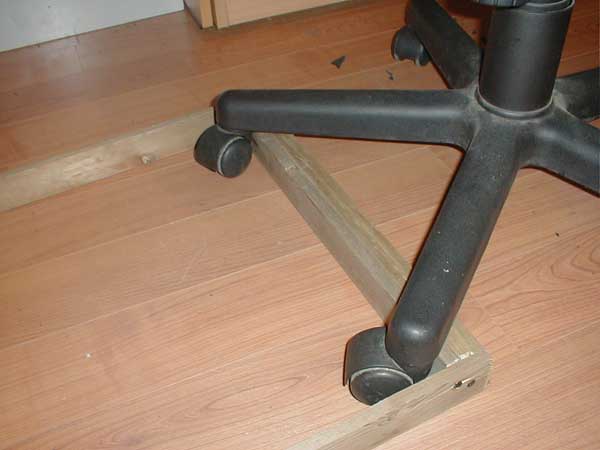 Very simple made from 45 x 12 , 2 lengths @ 550mm for the legs , 3 pieces @ 460 for strength for the bar. Fixed with a bolt on each leg to the frame so can pivot vertically out of the way when not in use