80D0BD
DORITO-GTO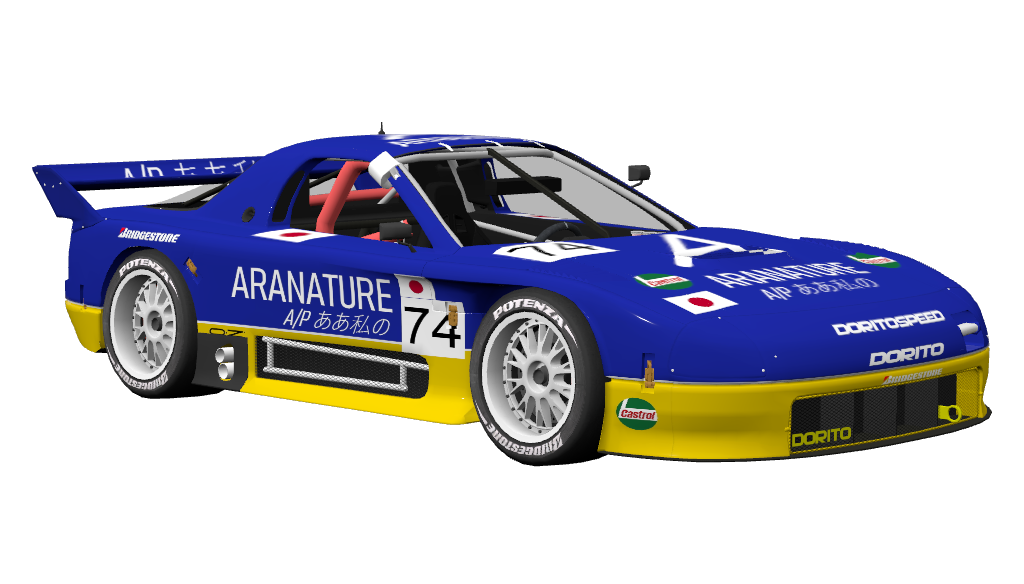 Uploaded by :
Skin ID :
80D0BD
Approved :
YES
Published :
(version 10)
Downloads :
16927 - online now : 0
Access :
Public
Vehicle class :
GT
Drive side :
Fixed to left
Engine :
2.6 litre inline 4 / Rear wheel drive
Power :
447 kW (600 bhp) @ 8543 rpm
Torque :
537 Nm (396 lbft) @ 7277 rpm
Total mass :
1036 kg (2284 lbs)
Power-weight :
432 W / kg (588 bhp/ton)
Transmission :
H-pattern gearbox
Fuel tank size :
100 litres
Information
Comments (17)
Changelog (9)
Skins
Setups (2)
Description
RWD | GTO Race Car
powered by dorito

if you have cool fzgtr setups it feels good, you just need to change a little bit.


Thanks "martin18" for making sound and engine.
Copyright Information
Redistribution / modification permission
The author of this Vehicle Mod has provided the following license, defining in which way this work can be redistributed, shared or modified:
License type :
CreativeCommons Attribution (BY)
Derivatives are allowed :
NO
Intellectual property
This Vehicle Mod is inspired by another vehicle.
Car and interior inspired by the Mazda RX-7 IMSA GTO
Disputes
Vehicle Mods have to undergo a review process to hopefully avoid any future disputes about inappropriate or unauthorised content.
If however some detail has been overlooked during the review process and you wish to address this, you can
file a dispute by contacting the LFS developers
.
We will review every report and typically get back to you within 48 hours, but at most 7 days.
Included Skins
Skin Templates Kit
The LFS Vehicle editor provides options to create skin templates. A template helps you create skins for a vehicle by giving you the outlines of the vehicle's shape, within which you can draw the livery that will be drawn onto the vehicle.
There are 4 types of templates:
Shaded skin template
Black and white skin template
White background wireframe template
Black background wireframe template
A Skin Templates Kit contains these templates and optionally other tools to help you create skins for a vehicle.
No skin templates kit has been provided by the creator of this vehicle mod.